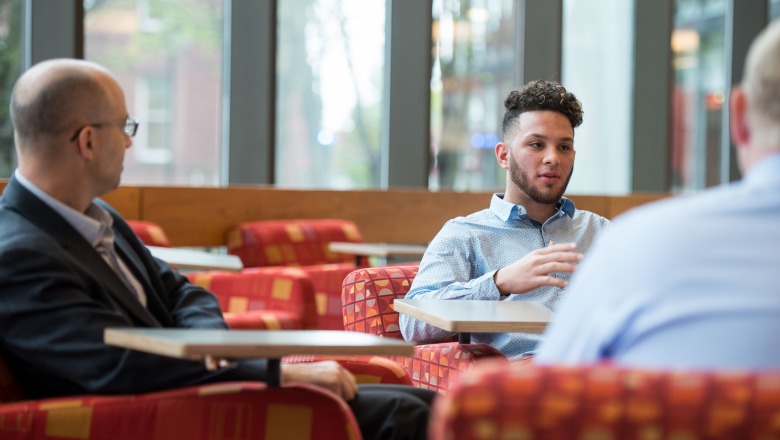 With the support of a Performance Incentive Fund grant from the Massachusetts Department of Higher Education, Fitchburg State launched a project to help male Latino students persist in their studies and graduate.
The program focuses on the first year of college, with faculty and peer mentors working with incoming Latino students to provide proactive guidance and support. The mentors, most of whom have Spanish language skills, work with mentors in small groups to navigate college life, whether it's getting help scheduling classes or exploring career options.
Read news coverage of the University's grant-supported efforts.
Fitchburg State also launched a campaign called "You FIT Here," designed to help incoming students navigate the collegiate experience and show them the wide network of supports available to them. Students and staff were interviewed for videos outlining how they found their fit at the University and availed themselves of caring faculty and other resources in order to succeed. Visit You FIT Here to watch and read their stories.