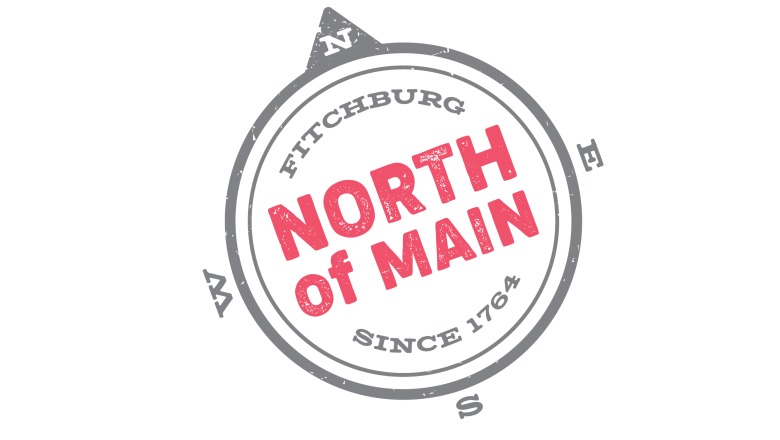 ReImagine North of Main, the collaborative project designed to revitalize a key section of Fitchburg, was the recipient of a $417,270 Community Empowerment and Reinvestment Grant from the Baker-Polito Administration.
The ReImagine North of Main partnership includes the City of Fitchburg, Fitchburg State University, NewVue Communities CDC, Fitchburg Art Museum, the North Central Massachusetts Development Corp., and the Massachusetts Development Finance Agency's TDI Partnership to reach the ever-growing small business ecosystem in Fitchburg.
With the new grant, the partners will focus on small business and entrepreneurship development and neighborhood and commercial district vibrancy as part of Fitchburg's growing arts and culture economy in one of the most diverse, yet distressed, neighborhoods in North Central Massachusetts.
"We are proud to be partners in the innovative collaboration that is bringing new life to downtown Fitchburg," said Fitchburg State University President Richard S. Lapidus. ReImagine North of Main is headquartered in the university Theater Block on Main Street. "This support from the Baker-Polito Administration is yet another investment that will create opportunities for entrepreneurs and raise the quality of life for the city and region." 
The recently announced funding was among 65 grants totaling over $20 million to 62 organizations through the program. In its inaugural award round, the Community Empowerment and Reinvestment Grant Program is supporting projects and programming that are designed to respond to community-defined economic opportunities within eligible communities. 
The competitive, one-year grants support applicants seeking to address issues in communities that have historically faced disproportionate challenges to economic growth. Additionally, to achieve the program's equity goals, projects in locations that have experienced high rates of incarceration and widespread poverty, or are in communities composed of traditionally disadvantaged and underrepresented populations, were prioritized.
"Certain communities face unique challenges but also have the local assets and expertise to develop solutions," said Governor Charlie Baker. "By using this program to tap directly into those resources, we can position these trusted organizations for success in their efforts to strengthen their communities from within." 
"As the inaugural round of grant recipients demonstrates, the Community Empowerment and Reinvestment Grant Program is a powerful source of assistance to address a wide range of needs with specific solutions developed by community leaders, coalitions, and established organizations that are known to, and live among, the people and neighborhoods they serve," said Lt. Governor Karyn Polito. "Through this grant program, we can harness that existing human capital and accelerate progress toward addressing those needs."
The 62 grant recipients represent 17 communities from across the Commonwealth with efforts focused on workforce development, small business development, community health, high school dropout prevention, and housing stabilization. Among the awardees, 26 are in Gateway Cities; 44 are self-identified Minority Owned and/or Woman Owned Business Enterprises; four are self-identified LGBTQ Owned Business Enterprises; and 15 are first-time vendors with the Commonwealth.
"Leveraging the power of community-based organizations helps us sharpen our focus on fostering positive economic outcomes where they are needed the most," said Housing and Economic Development Secretary Mike Kennealy. "I want to congratulate all of this round's recipients, especially the organizations we are partnering with for the first time, and I look forward to the results of these efforts to support economic growth, expand access to opportunities, and enhance equity among communities that for too long have been at a disadvantage."
First passed into law in December 2020, the Community Empowerment and Reinvestment Grant Program involved the establishment of a Community Empowerment Board to inform application questions and evaluation criteria. As prescribed by law, the seven-member Community Empowerment Board consists of individuals who belong to demographic groups that have been traditionally underrepresented and have historically been at social and economic disadvantages.  The FY 2021 budget allowed these funds to be carried into FY2022 and the FY2022 budget further supported this program. Recognizing the value of this grant program, Governor Baker's FY23 budget proposal allocates $7.5 million, which provides an equivalent level of funding allocated for the program in FY2022.
"Investing in community-led efforts to promote economic growth is of paramount importance, especially as we recover from the damage done by COVID-19," said Speaker of the House Ronald J. Mariano. "These Community Empowerment and Reinvestment grants will play a critical role in helping historically underserved communities across the Commonwealth continue to build back from the hardships brought on by the pandemic. I am proud of the work that we have done in the Legislature to appropriate funding for these grants in recent years, and I look forward to seeing these investments remain a priority for the House of Representatives."