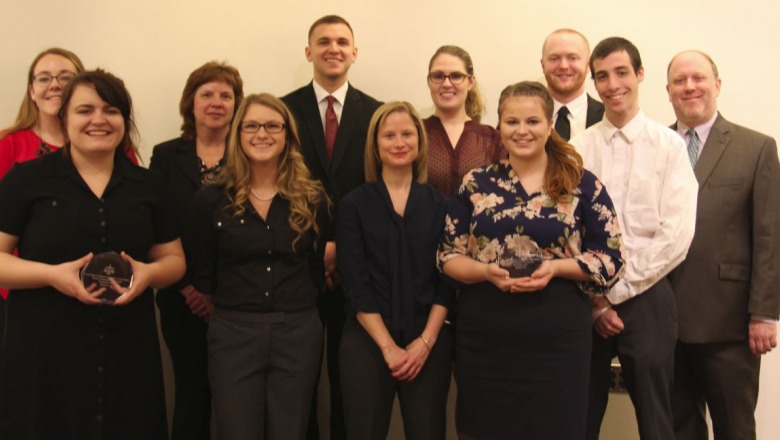 Two Fitchburg State University students will be competing at the American Collegiate Moot Court Association's national tournament at Stetson university Law School in Florida this January after a strong finish in the regional competition earlier this month.
Fitchburg State hosted more than 40 teams from 11 colleges and universities for the regional tournament.
Aleah I. Fisher, a pre-law major, and Abigail M. Kennefick, a senior majoring in political science, will represent one of 80 teams competing in the national tournament. Their performance placed them in the top 20 percent of students nationally in the competition. Fisher is in her last year at Fitchburg State, as she will be heading to the University of Massachusetts Law School next year as part of a "3+3" program in which students can earn their bachelor's and law degrees in six years.
The moot court competition pits students on opposing sides of a legal issue as in an appellate court proceeding, testing their facility with applying interpretations of the law before a panel of guest judges. This year's case concerns the validity of a hypothetical voter identification law.
"I am very proud of the strong performance by Aleah and Abby in this fiercely competitive program," said Professor Paul I. Weizer, who coaches Fitchburg State's moot court teams. "These students distinguished themselves at the local tournament and I look forward to a strong showing in January."