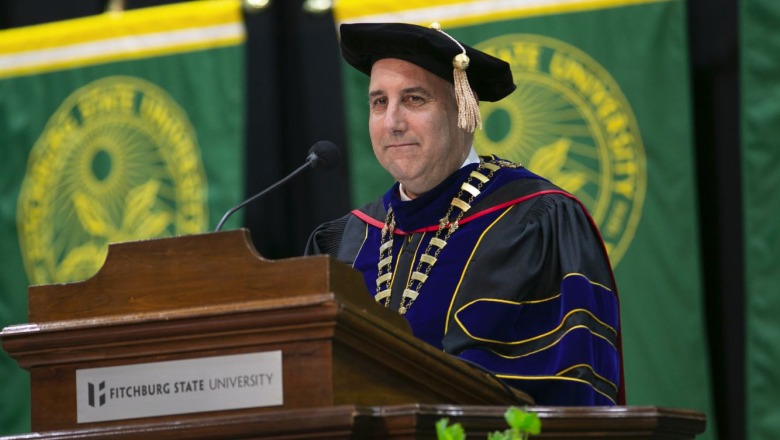 University President Richard S. Lapidus has been named one of 2023's Distinguished Citizens by the Heart of New England Council, Boy Scouts of America. The award will be presented at the organization's annual award dinner on Sept. 28.
Also to be recognized is Barbara Mahoney, president and CEO of Leominster Credit Union.
The Heart of New England Council has honored a number of leading corporate and community leaders with the Distinguished Citizen Award. The Distinguished Citizen is chosen for his/her long standing commitment to our local communities. Their efforts have helped improve the quality of life for thousands of people who are less fortunate.  Their tireless leadership, energy and vitality have been a true inspiration to all who serve within numerous charitable organizations. The values learned through the Boy Scouts are much the same as the values held by our Distinguished Citizen – good citizenship, outstanding moral fiber with a dedication to other, and for living their lives by the Scout Oath and Law.
This event raises awareness for the good work of Scouting in Central Massachusetts, as well as necessary funds to serve over 4,000 young people with lessons in self-confidence, character development and leadership.