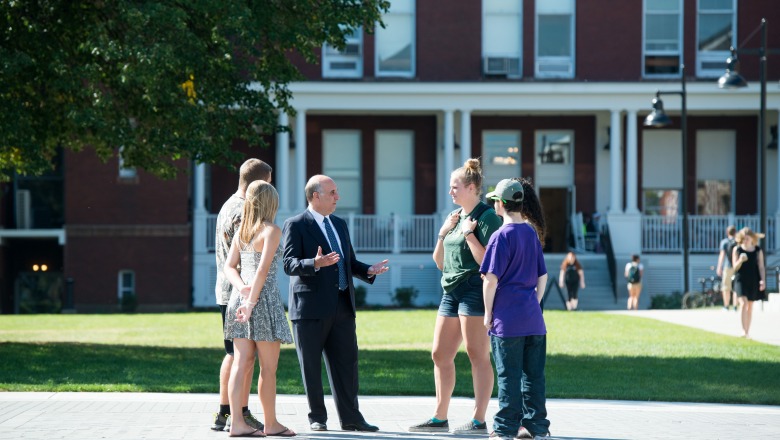 Fitchburg State University President Richard S. Lapidus has been appointed to the NCAA Division III Presidents Council. 
The Presidents Council is the highest governing body in Division III. The council, composed of 18 presidents and chancellors at Division III schools, establishes and directs the general policy of the division, while also creating its strategic plan. 
"I am honored to be part of the Presidents Council and look forward to working with other institutional leaders on important issues related to the governance of collegiate athletics," President Lapidus said. "Athletics are a valuable complement to the college experience, enriching the lives of student-athletes and fostering an important sense of school spirit for all members of the campus community."
Division III includes more than 440 institutions and 195,000 student-athletes — the most in any division — who can earn the opportunity to compete in 28 national championships. The Division III philosophy ensures athletics are an integral part of a well-rounded college experience, where student-athletes can focus on their academic programs and the ultimate goal of earning a degree. 
The Fitchburg State Falcons compete in 17 men's and women's sports.
While Division III doesn't permit athletics scholarships, roughly 80% of Division III student-athletes receive some form of academic grants or need-based scholarships.