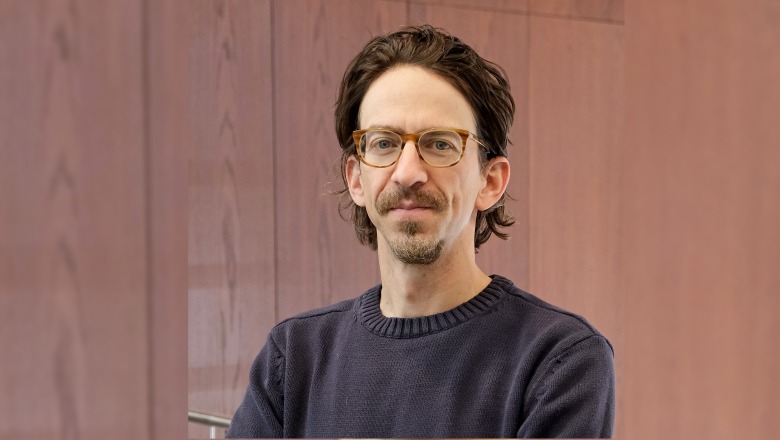 A new study co-authored by Fitchburg State faculty member Michael Hove has found that bass, even when inaudible, can get dancers moving.
Hove, a member of the Psychological Science Department, co-authored an article published this month in the journal Current Biology (published by Cell Press). The article, titled "Undetectable very low frequency sound increases dancing at a live concert," explores the impact of bass on behavior. 
Hove's research builds upon a lifelong interest in music. "I played in many bands in college," he said. "As a psychology and neuroscience student, I'd often find myself thinking about how I produce rhythmic movements and what effects they have. As a drummer, you naturally think about what gets people dancing. That led to some deep dives into the scientific literature and starting my own informal and formal experiments."
For the recent study, Hove worked with collaborators he met at academic conferences. "Our shared interests led to some collaborations about 10 years ago," he said. "When they were loaned these special very-low-frequency subwoofers, they asked if I wanted to do a project with them. I said, 'Yes please!'"
The researchers organized an electronic music performance by the Canadian band Orphyx and asked concertgoers to wear motion-capture headbands. Every 2.5 minutes during the performance, the researchers activated specialized very low frequency speakers and monitored the subjects' dancing behavior.
The very low frequencies - beyond audible detection - triggered additional dance activity.
The research was published in the Current Biology journal, but has subsequently drawn a great deal of mainstream media interest, including articles in the Guardian and NPR.
"With all the success of this project, we're planning follow-up studies to figure out the exact mechanisms involved," said Hove, who in 2021 received Fitchburg State's Faculty Award for Research and Scholarship. "We plan to look at the associated brain signatures using EEG recordings, and also look at vestibular and tactile processing. We would also like to explore whether very-low frequencies can covertly encourage synchronized movements between people and whether that could bring people together socially."