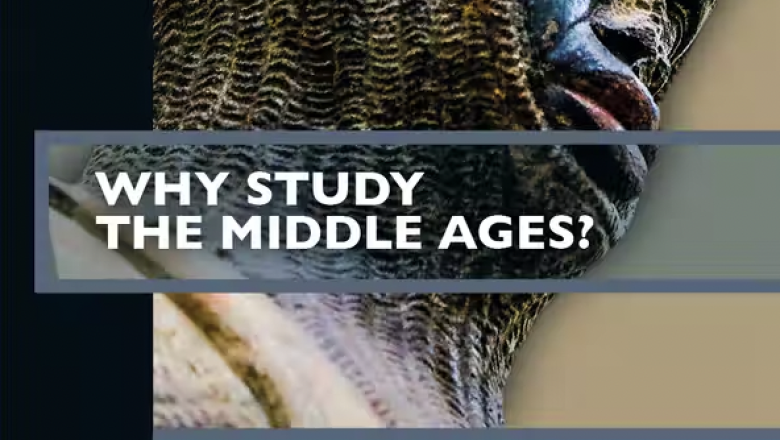 Fitchburg State University Associate Professor Kisha G. Tracy has long harbored a fascination with the Middle Ages. The title of her newly-published book is meant to inspire others' interest in the topic: Why Study the Middle Ages? is available now from Arc Humanities Press.
The book was designed as an introductory guide that gathers and organizes information, current events and scholarship for non-specialists, including undergraduate students.
"Hopefully, Why Study the Middle Ages? can help readers appreciate the (perhaps unexpected) complexity of the time period, find topics about which they are inspired to learn more, and become informed audiences of the medieval in modern encounters," Tracy said.
The book includes sections on disability studies and diversity studies, and covers topics that transcend eras including LGBTQ+, medicine, public health (from the plague to COVID), as well as climate and the environment.
At Fitchburg State, where she has been recognized with the university's highest accolades for teaching and research, Tracy teaches courses on the Middle Ages, the work of Geoffrey Chaucer and a course on British literature from Beowulf to Milton.
"If students learn one thing from my courses, I hope it is that the humans of the past are significant, that we can find universal humanness in the literature and culture of the Middle Ages," said Professor Tracy, a member of the university's English Studies Department.
That historical lens remains valuable. In her view, the study of the Middle Ages in every aspect of the modern liberal arts—the humanities, STEM, and the social sciences—has significant importance for society and the individual.
"There is a common belief that the peoples of the past were somehow exempt from (positive, especially) human nature, had less of a sense of morality (by any definition) than we do now, or were unaware of basic human dilemmas or triumphs," she said. "Relegating the Middle Ages to 'primitive' distances us from close examination of what has not changed in society—or what has, which might not be for the better. Exploring and exploding these (mis)conceptions is essential to experience the benefits of a liberal education."
Learn more about Tracy's book at https://www.arc-humanities.org/9781641891974/why-study-the-middle-ages/.