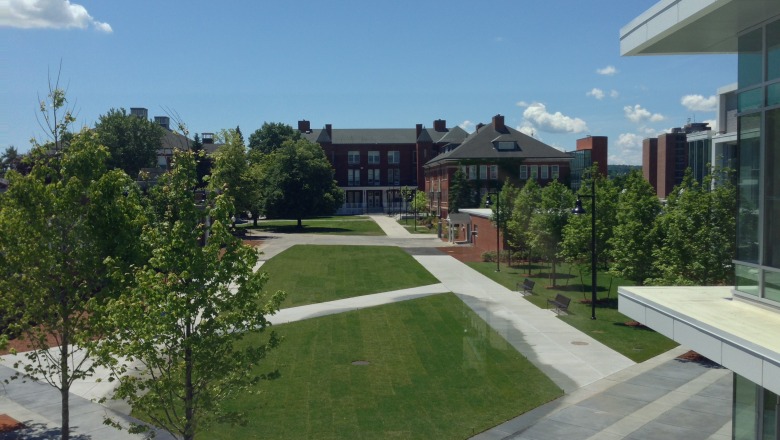 LENEXA, KANSAS – The Board of Commissioners of the International Accreditation Council for Business Education (IACBE) is pleased to announce that, at its virtual meeting on March 30-31, 2020, Fitchburg State University in Fitchburg, Massachusetts was granted  reaffirmation of accreditation of the business and management programs offered through its Business Administration Department.
"This is another great example of our faculty's commitment to a rich learning experience reinforced by the highest standards in the discipline," said Fitchburg State Dean of Business and Technology Keith Williamson.
"The accreditation process focuses on continuous improvement for excellence in business education, and advancing academic quality in the department's programs and operations," added Business Administration Department Chair Renee Scapparone.
The Business Administration Department at Fitchburg State University has undertaken a rigorous self-evaluation; has undergone a comprehensive, independent peer review; and has demonstrated compliance with the following Accreditation Principles of the IACBE:
1.    Outcomes Assessment    
2.    Strategic Planning    
3.    Curriculum    
4.    Faculty    
5.    Scholarly and Professional Activities
6.    Resources
7.    Internal and External Relationships
8.    International Business Education
9.    Educational Innovation
In addition, the Business Administration Department has demonstrated a commitment to continuous improvement, excellence in business education, and advancing academic quality in its business programs and operations.
Fitchburg State's Business Administration Department offers undergraduate concentrations in accounting, management, and marketing, as well as a robust MBA program. The MBA offers on-campus options including specialties in accounting, management, and human resources management, in addition to 100% online options that also include healthcare management.
About the IACBE – The International Accreditation Council for Business Education (IACBE) was founded in 1997 and is nationally-recognized by the Council for Higher Education Accreditation (CHEA). The IACBE is the leader in mission-driven and outcomes-based programmatic accreditation in business and management education for student-centered colleges, universities, and other higher education institutions throughout the world. The IACBE has hundreds of member institutions and campuses worldwide, and has accredited over 1,500 business and business-related programs in the United States, Europe, Asia, the Middle East, Central America, and South America.
The IACBE's World Headquarters are located at 11374 Strang Line Road in Lenexa, Kansas, 66215, USA. For more information, please visit the IACBE's website at www.iacbe.org.