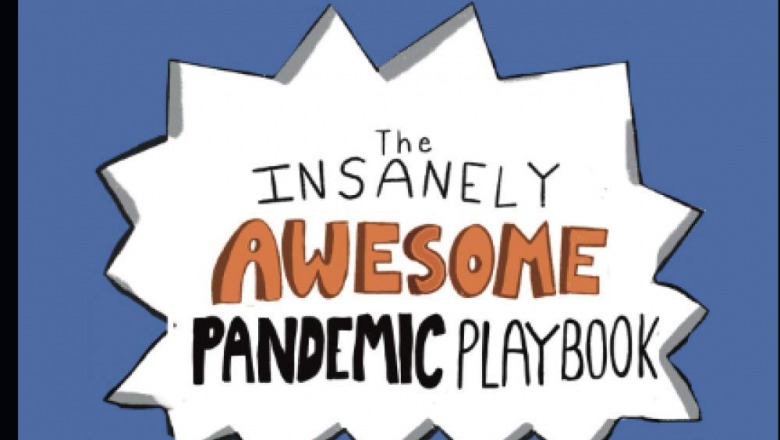 Children today are struggling with profound challenges to their mental health.  School looks different. Screens 24/7. Social isolation. A terrifying virus.  And a society that's in turmoil.  
Enter The Insanely Awesome Pandemic Playbook, a funny, irreverent chapter book for young readers (ages 8-11), which entertains while educating kids about keeping up their mental health, using screens wisely, and staying connected with friends and family during the most destructive pandemic in our lifetimes.
The book, now available on Amazon, was co-authored by Fitchburg State University Professor Katharine Covino-Poutasse from the English Studies Department and Bridgewater State University Professor Elizabeth K. Englander, executive director of the Massachusetts Aggression Reduction Center.
"We are truly living in an unprecedented time," Covino-Poutasse said. "Our kids are experiencing different levels of stress and trauma. The book is intended to use humor to help kids think about the issues that they may be dealing with because of the pandemic."
The authors explore the use – and overuse – of technology, how to take a break from screens, strategies for focusing on schoolwork, ways of reflecting on feelings of anxiety, a recognition that others are feeling isolated and alone, and, most importantly, suggestions for steps to take to help kids feel better.
"I think, more than anything else, Dr. Englander and I want to support kids—and their families—in understanding, processing, and addressing the challenges that they are facing in an accessible, kid-friendly way," Covino-Poutasse said.