Sarah Bromberg
ASSISTANT PROFESSOR
Humanities
School of Arts and Sciences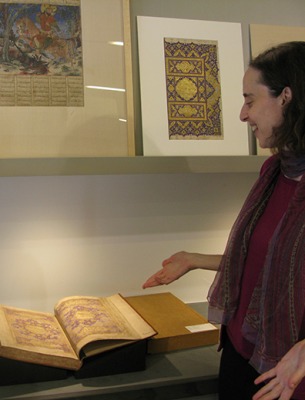 Courses Taught
Art Appreciation (ART 1100)
Drawing (ART 1400)
Ancient and Medieval Art (ART 2010)
History of Architecture (ART 3300)
Women, Art and Society (ART 3700)
Background
Postdoctoral Fellowship, Newberry Library and John Rylands Institute
Exchange Fellow, Chicago Illinois and University of Manchester, England. July 1 - August 31, 2016.
Ph.D., University of Pittsburgh
M.A., Tufts University
B.A., Brandeis University
"Exegetical Imagery for King Manuel I of Portugal: Solomon's Temple in Nicholas of Lyra's Postilla," Zeitschrift für Kunstgeschichte, 77/2 (2014): 175-198.
"Gendered and Ungendered Readings of the Rothschild Canticles," Different Visions: A Journal of New Perspectives on Medieval Art, no. 1 (2008), 26 pages. Peer Reviewed Journal. https://differentvisions.org/wp-content/uploads/sites/1356/2020/03/Issue-1-Bromberg.pdf
The Borders of Jewish and Christian Art and Exegesis in Fourteenth and Fifteenth-Century Illustrated Copies of Nicholas of Lyra's Postilla," Virtual International Medieval Congress hosted by the University of Leeds. July 9, 2020.
Participant in roundtable discussion sponsored by the Material Collective, "The Middle Ages: What Does it Have to do with Me?" International Medieval Congress at Western Michigan University. Kalamazoo, MI. May 11, 2019.