Kyle Moody
ASSOCIATE PROFESSOR
Communications Media
School of Arts and Sciences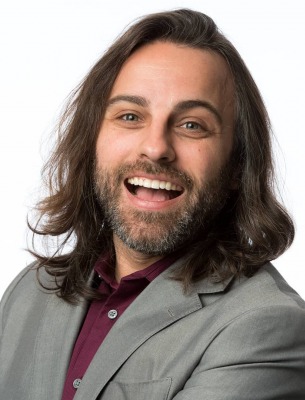 Courses Taught
Message Design (COMM 1120)
History of Interactive Media (COMM 2003)
Introduction to Social Media (COMM 2005)
History of Television (COMM 2420)
Introduction to Professional Communication (COMM 3010)
Social Media Campaigns (COMM 3025)
Document Design (COMM 3470)
Human Communication (COMM 4200)
Elements of Game Design (GAME 2000)
New and Emerging Media (COMM 7006)
Social Media Theory (COMM 7018)
Social Media Marketing (COMM 8114)
Integrated Social Media (COMM 8021)
Background
Ph.D., The University of Iowa (Journalism & Mass Communication)

M.A., Miami University (Mass Communication)

B.S., Western Kentucky University (Business Administration)
Dr. Moody is working with a team of university faculty members and graduate students on a project that explores how people are locating information and assessing news channel credibility during the COVID-19 pandemic. Using both quantitative and qualitative methods, the team is collecting data about the role that social media plays in shaping the public's understanding of the virus and science.
Dr. Moody is also working with a number of faculty across campus to write grants that support the development of a new Digital Media Innovation curriculum for Fitchburg State University. Once developed, this curriculum will offer new opportunities for undergraduate students to work on digital research projects both in the classroom and in the wider community for businesses and philanthropic organizations.
Dr. Moody is researching and writing about the impact of fake news and false information narratives on various elements of popular culture, with particular focus on video games and social media communities. He is developing several journal articles about this topic.
Popular Culture Association (PCA)

Society for Cinema and Media Studies (SCMS)

Eastern Communication Association (ECA) Member

Association for Education in Journalism and Mass Communication (AEJMC)

Society of Philosophers in America (SOPHIA)