Kyle Moody
ASSOCIATE PROFESSOR
Communications Media
School of Arts and Sciences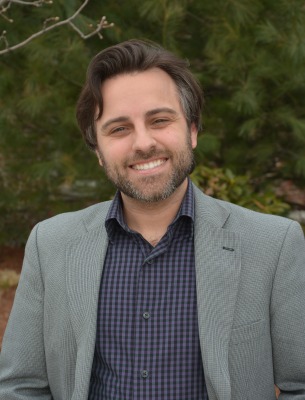 Courses Taught
Message Design (COMM 1120)
Social Media Today (COMM 2005)
Document Design (COMM 3470)
Background
Ph.D., School of Journalism and Mass Communication, The University of Iowa (Journalism and Mass Communication)
M.S., Department of Communication, Miami University (Mass Communication)
B.S., Department of Management, Gordon Ford College of Business, Western Kentucky University (Business Administration)
Dr. Moody is an assistant professor in Communications Media with specialties in Professional Communication and Social Media. A former program director, radio station manager and social media consultant for several businesses, Dr. Moody's research interests include social media and business integration, how video game fans and consumers are involved in the production and dissemination of fan and journalistic content. His research also includes online communities of users and players of video games, new media design, social media applications, ethnography, cultural studies, and media production.
Dr. Moody is preparing a manuscript on the various effects and academic interests within the television incarnation of Hannibal, to be published in 2017. He is also completing work on his manuscript on modders and Steam, currently under editorial review.
Dr. Moody is also editing pieces on various video game subtopics that will be published in two separate volumes, The 100 Greatest Video Game Franchises and Video Games and Masculinity (temporary title), respectively.
Ph.D., School of Journalism and Mass Communication, The University of Iowa (Journalism and Mass Communication)
M.S., Department of Communication, Miami University (Mass Communication)
B.S., Department of Management, Gordon Ford College of Business, Western Kentucky University (Business Administration)
Ph.D., School of Journalism and Mass Communication, The University of Iowa (Journalism and Mass Communication)
M.S., Department of Communication, Miami University (Mass Communication)
B.S., Department of Management, Gordon Ford College of Business, Western Kentucky University (Business Administration)