Karina A. Bautista
ASSOCIATE PROFESSOR
Humanities
School of Arts and Sciences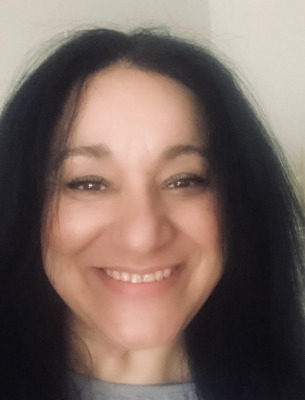 Courses Taught
Spanish for Beginners I (SPAN 1000)
Accelerated Spanish for Beginners (SPAN 1020)
Spanish for Beginners II (SPAN 1100)
Intermediate Spanish I (SPAN 2000)
Spanish for Heritage Speakers (SPAN 2001)
Intermediate Spanish II (SPAN 2100)
Latin American Literature (SPAN 2700)
Cinema for Spanish Conversation (SPAN 3000)
Spanish Conversation and Composition (SPAN 3500)
Independent Study in Spanish
Special Study in Spanish
Background
Ph.D. in Latin American Literatures, University of Massachusetts (2010) 
Concentration: Spanish American Literature with emphasis on the Caribbean, U.S. Latino Literature and Literary Theory
Master in Spanish Language, Literature & Culture, Syracuse University (1998)
Concentration: Latin American Literatures and Literary Theory (Semiotics)
B.A. in Sociology and Spanish, State University of New York, College at Cortland (1993)
"La complicidad del ensayo de Richard Rodriguez en el conservadurismo politico e identitáreo de la communidad latina en los Estados Unidos." (Manuscript, 2019)
"Desentrañando la problemática del x-ismo en la identidad afro-latinx." (Manuscript, 2020)
"Vessels of immortality." Rev. of God Carlos, by Anthony C. Winkler. (Book Review Forthcoming 2015, in volume 29 of The Caribbean Writer, U of Virgin Islands)
"Isolation on Hybridity Road: Complexities of Identity Formation in Julia Álvarez's Something to Declare." Inhabiting La Patria: Identity, Agency, and Antojo in the Work of Julia Álvarez. Eds. Rebecca L. Harrison, and Emily Hipchen. Albany: SUNY Press, 2013.
Báez, Josefina & Karina Bautista. "Of Identity and Other Mere Feelings: Josefina Báez on Dominicaness, Race, and Creativity." Dominicania: An Interview by Karina A. Bautista. Anglistica  Vol. 17, No. 1, 2013, pp. 191-210.
"En la marea del transnacionalismo: La identidad de margen en la ensayística de Jesús Colón." Utah Foreign Language Review, 2009.
"Dominican American Poetry." The Greenwood Encyclopedia of Multiethnic American Literature. Ed. Emmanuel S. Nelson. Vol. 2. Westport: Greenwood Press, 2005.