J.J. Sylvia IV
ASSOCIATE PROFESSOR
Communications Media
School of Arts and Sciences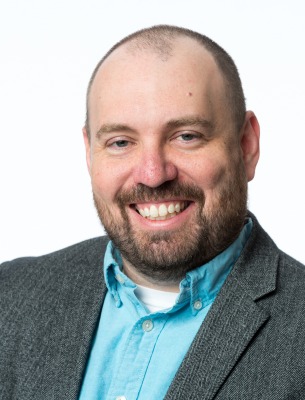 Courses Taught
Introduction to Communication and Media Studies (COMM 1105)
Data & Society (COMM 4007)
Rhetoric in Greece (COMM 4008)
Human Communication (COMM 4200)
Seminar in Communication Theory (COMM 4205)
Media & Society (COMM 4206)
Communications Law and Ethics (COMM 4230)
Media Criticism (COMM 4240)
Critical Making (COMM 4300)
Creative Coding (COMM 4400)
Communication Ethics (COMM 7005)
Quantitative Research Methods (COMM 9024)
Data and Analytics (COMM 9025)
Capstone for Social Media (COMM 9970)
Game Studies Seminar (GAME 4000)
Current Events & Service Learning (HON 1020)
Background
Ph.D., North Carolina State University (Communication, Rhetoric, and Digital Media)
M.A., The University of Southern Mississippi (Philosophy)
B.A., Mississippi State University (Communication, Philosophy)
Dr. Sylvia is currently researching and writing a forthcoming book titled, LiveJournal and Russian Disinformation: The Liminal Legacy of a Blogging Platform. This work delves into the history of LiveJournal, focusing on its declining popularity in the U.S. and its increasing prominence as a disinformation outlet in Russia.
In addition to the book, Dr. Sylvia is co-editing two special issues in academic journals this year. The first explores "Professional and Pedagogical Approaches to Generative AI" and is slated for publication in the Journal of Technical Writing and Communication. The second special issue centers on "Posthuman Media Studies" and will appear in The Journal of Posthumanism.
Dr. Sylvia is also actively involved in on-campus research initiatives. One such collaboration with faculty members and graduate students examines the ways in which people accessed and evaluated the credibility of news during the COVID-19 pandemic. Another project investigates the effectiveness of virtual reality technology in fostering empathy and awareness towards racial microaggressions.
Lastly, he's putting the finishing touches on two Open Education Resource textbooks, The Data Renaissance: Analyzing the Disciplinary Impacts of Big Data, Artificial Intelligence, and Beyond and Introduction to Communication and Media Studies.
Sylvia IV, J.J. 2023. "The Varieties of Online Learning Experiences," In Carrigan, Mark; Hannah Moscovitz; Michele Martini and Susan Robertson (Eds.), Building the Post-Pandemic University.
2022. History of the Arts in Fitchburg Walking Tour.
Deleuzian and Simondian Ontologies." Deleuze and Guattari Studies, Deleuze and Spinoza Special Issue. Vol. 16. Issue 2. 233-261.
Sylvia IV, J.J. 2021. "Posthuman Media Studies." Journal of Posthumanism. Vol. 1. Issue 2. 139-151.
Sylvia IV, J.J. 2021. "Civic Engagement and Dialogic Approaches to Post-Truth in the Classroom." In Atay, Ahmet and David Kahl Jr. (Eds.), Pedagogies of Post-Truth, (pp. 137-154). Lexington Books.
Sylvia IV, J.J. 2021. "An Affirmative Approach to Teaching Critical Data Studies." Journalism and Media, Algorithms and Artificial Intelligence in Journalism and Media Special Issue. Vol. 2, Issue 4. 641-656
Sylvia IV, J. J. (2021). A Genealogical Analysis of Information and Technics. Information, 12(3), 123. doi:10.3390/info12030123

Sylvia IV, J.J. 2020. "The Biopolitics of Social Distancing." in Social Media + Society 2k Special Issue. Vol. 6, Issue 3. 
Sylvia IV, J.J. 2019. "From Archaeology to Genealogy: Adding Politics and Processes of  Subjectivation." communication +1. Vol. 7, Issue 2, Article 3.
Sylvia IV, J.J. and Kyle Moody. 2019. "False Information Narratives:The IRA's 2016 Presidential Election Facebook Campaign." In Chiluwa, Innocent and Sergei Samoilenko (Eds.), Handbook of Research on Deception, Fake News and  Misinformation Online. 
Sylvia IV, J.J. 2019. "p5.js in the Media Studies Classroom." In Sarachan, Jeremy (Ed.), Coding Pedagogy digital collection. 
Sylvia IV, J.J. 2018. "Code/Art Approaches to Data Visualization" in levenberg, lewis;
Rheams, David; and Neilson, Tai (Eds.), Research Methods for the Digital Humanities.
Eastern Communication Association (ECA) Member
Society of Philosophers in America (SOPHIA)
Society for the Philosophy of Information (SPI) 
National Philosophical Counseling Association (NPCA)