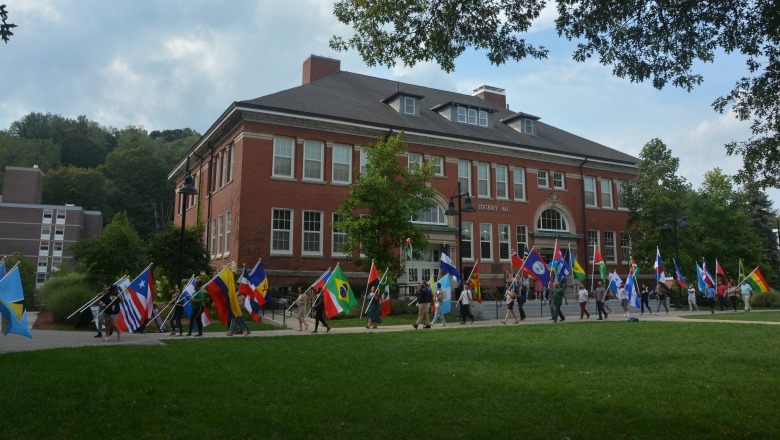 Fitchburg State University's observance of Latinx/a/o Heritage Month includes opportunities for the campus and wider community to engage in fun and inclusive activities and programs that celebrate the contributions and influence of this diverse community.
Upcoming events include:
Bomba de Acquí Afro-Puerto Rican Sound and Traditions Workshop, 6 p.m. Tuesday, Sept. 26, Hammond Main Lounge - Bomba de Acquí is a dance and music company that performs and teaches Afro-Puerto Rican traditions. The workshop will be both a teaching and performance experience about Afro-Puerto Rican music and arts. 
LatinX/A/O Heritage Month Mariachi Band and Singer, 6:30 p.m. Wednesday, Sept. 27, on the Quad - Join us for a live performance by Mexican mariachi band Fiesta del Norte, who will be performing the traditional folk and popular music of Mexico. There will be free food, and great opportunities to mingle on the quad. This event is open to the public.
Additional information on the month's events can be found online.