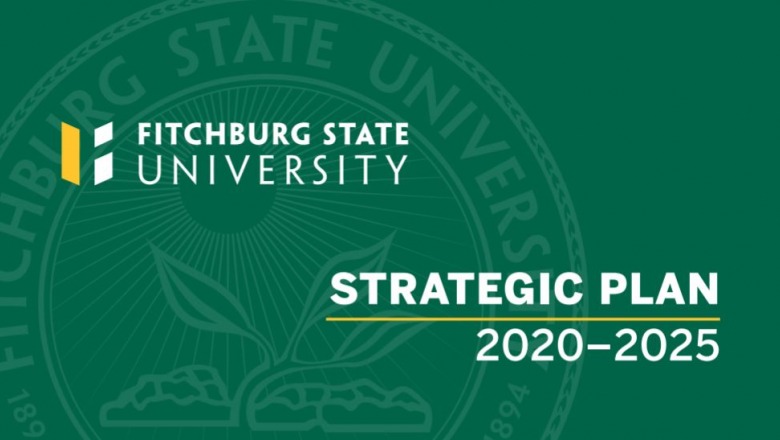 Fitchburg State University's 2020-25 Strategic Plan was approved by the Massachusetts Board of Higher Education on Tuesday, Dec. 15.
The plan was developed through an inclusive process that incorporated voices from across the campus community, including students, faculty and staff members.
"In the end, a plan emerged that embraces the values and mission of our university," President Lapidus said in a memo to campus announcing the plan's formal adoption. "It is a plan that is responsive to the students we serve, and the rapidly changing societal needs of the world we live in."
Using the concept of education justice as a compass, orienting the university as it evolves, the plan strives to achieve the following six strategic goals:
Goal One: Forge innovative paths to knowledge acquisition, career readiness, social mobility, and lifelong learning 
Goal Two: Become a model student-ready university and narrow the achievement gap
Goal Three: Be an engine of social, economic, civic, and cultural development in our city and region 
Goal Four: Establish inclusive excellence, innovation, and environmental stewardship as signature strengths
Goal Five: Assert our distinctive value proposition and institutional learning outcomes boldly and widely
Goal Six: Steward physical and financial resources responsibly and navigate a path to long-term organizational sustainability 
To read the plan in its entirety, please visit fitchburgstate.edu/strategicplan.