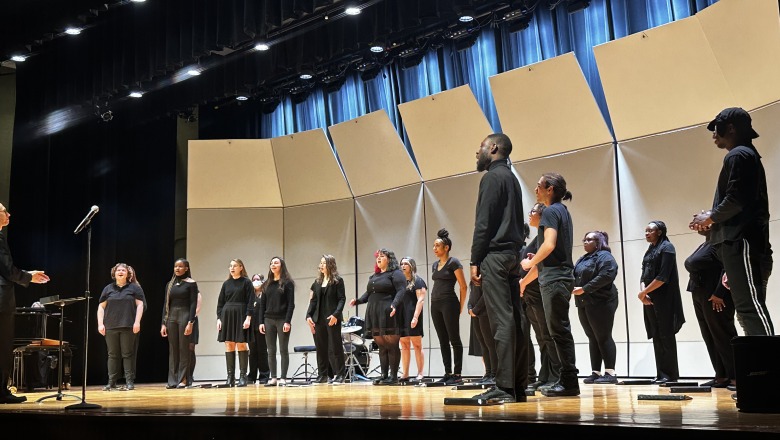 The Music Mega-Mix, Fitchburg State University's showcase of bite-sized performances by the university's Community Orchestra, Concert Band, Chamber Choir, Concert Choir, and Modern Band, will be performed at 7:30 p.m. Tuesday, Oct. 24 in Weston Auditorium, 353 North St. Admission is free and open to the public. 
Members of the Fitchburg State music faculty will also perform at a recital at 4 p.m. Thursday, Oct. 26 in Weston Auditorium. Admission is free and open to the public. 
The varied program will feature voice, piano, saxophone, and mixed media repertoire from the 19th century through contemporary times. Music faculty will be performing on Fitchburg State's new nine-foot Steinway Model D concert grand piano. Performers will include faculty members Jane Fiske, Jonathan Harvey, Amy McGlothlin and Justin Casinghino, along with Kris Layton, Cynthia Schilling and Alanna Rantala.
Learn more about Fitchburg State's offerings at fitchburgstate.edu/music.