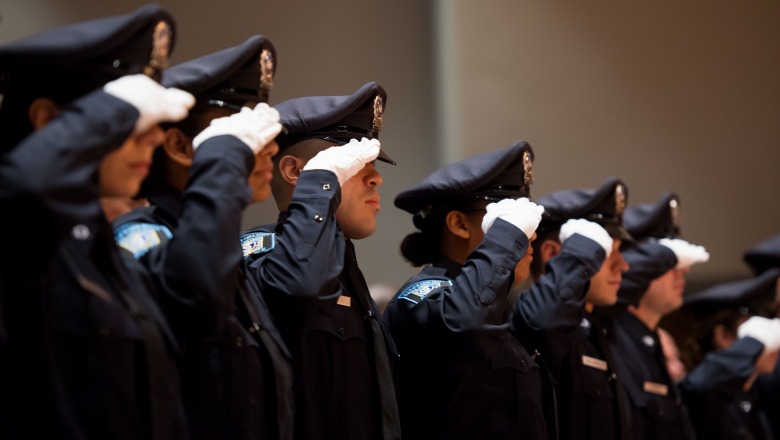 Fitchburg State University will host a career fair from 2 to 4 p.m. Tuesday, March 1 for students and community members interested in law enforcement. Over 30 agencies, including state, county, municipal, and campus departments, will be represented at the event.
The program will be held in the main lounge of Hammond Hall on the Fitchburg State campus, 160 Pearl St. The event is free and open to the public, though face coverings are required in campus buildings and visitors will be asked to attest they are free of COVID symptoms.
The university's Career Services and Advising Center organized the event In recognition of the unprecedented challenges in hiring in law enforcement as well as the need for high-quality, well-trained recruits. The Careers In Law Enforcement Fair will be attended by all of Fitchburg State's Police Program students and will also be open to all Fitchburg State students interested in law enforcement as well as students at other state institutions, and the general public.
For additional information, contact Associate Director for Internship Coordination and Employer Relations, Lindsay Carpenter Connors at larpen7@fitchburgstate.edu.