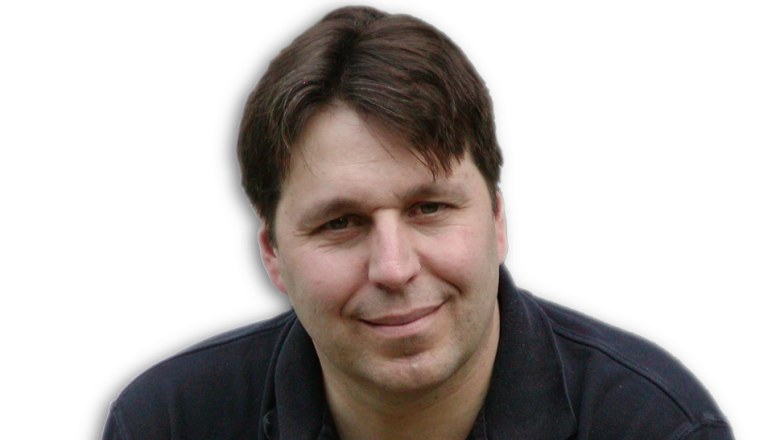 Best-selling author R.A. Salvatore, a two-time graduate of Fitchburg State University, will return to campus in September to discuss "The Future of Storytelling."
The talk, to be held at 3:30 p.m. Wednesday, Sept. 21 in the main lounge of Hammond Hall, is free and open to the public.
Salvatore, who completed degrees in communications and English at Fitchburg State in 1981 and 1991, is a top author of fantasy novels with an ever-expanding and loyal following. 
Thirty-five years ago, Salvatore created the character of Drizzt Do'Urden, the dark elf who has withstood the test of time to stand today as an icon in the fantasy genre. With his work in the Forgotten Realms, Crimson Shadow, DemonWars, and other series, Salvatore has sold more than 34 million books worldwide and has appeared on the New York Times bestseller list more than two dozen times.
The Amelia V. Gallucci-Cirio Library at Fitchburg State is home to Salvatore's collected papers, including original manuscripts and translations of some of his most celebrated works. Salvatore gave the address at the university's 115th commencement exercises in 2011 and was awarded an honorary doctorate in recognition of his achievements.
The presentation, which will be livestreamed, is sponsored by the Fitchburg State University Alumni Association.