Find your passion. Find your future.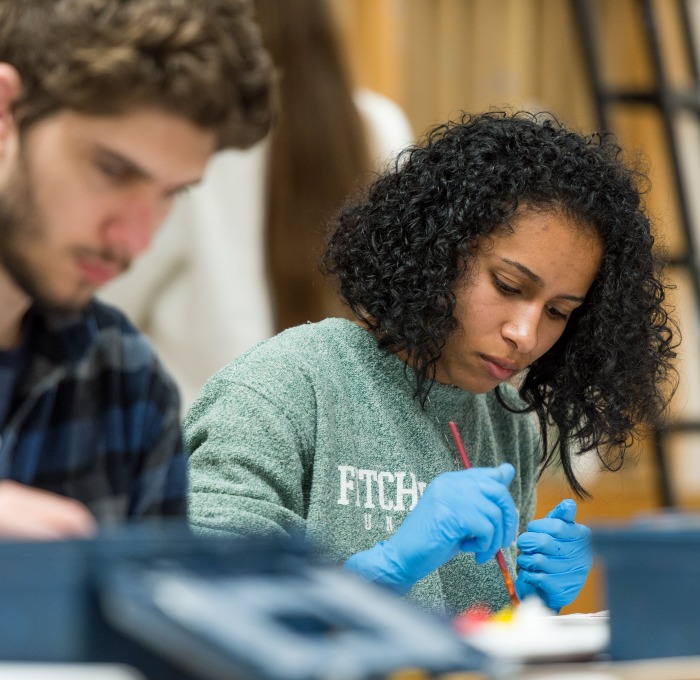 Through a personalized approach and small classes, our dedicated faculty will provide support and encouragement along with endless opportunities both in and outside of the classroom.
Ranked by U.S. News & World Report in Best Colleges 2024 for Top Public Schools (Regional Universities North and Public) and Best Value.
Discover all that Fitchburg State University has to offer in our undergraduate Viewbook
More than 40 academic programs, 85 student clubs, Division III athletics and a picturesque New England campus located only a 75 minute train ride from Boston. Scholarships available.
Academic Programs and Schools
Browse our wide range of degree and certificate programs, as well as professional development offerings. 
Explore our academic schools and the departments under them.
School of Graduate, Online and Continuing Education
Earn your undergraduate degree with our evening programs, complete certificate and degree programs, or take non-credit courses for personal growth.
Things to Know
Our general education program prepares creative and critical thinkers who integrate and communicate learning from a variety of disciplines and experiences in ways that enhance civic, personal, and professional lives.
Read more about: General Education Program
Want to get to know our faculty? Browse their profiles and search by name, major, and department to get a sense of the people who will be instructing you.  
Read more about: Faculty Profiles
Academic Resources
There's a host of academic resources at your disposal on campus and online that are here to help ensure your success.
Research is the process of discovery, and in this sense it is a creative act. It is guided by questions, shaped by evidence, and concludes with the sharing of one's findings.
Nobody goes it alone, and no matter the kind of support you need, we are here to help you realize your goals. 
We assist students who, without financial assistance, would be unable to attend college. Last year alone, we awarded $43 million in financial aid to our students.