Sara Levine
INTERIM DEAN OF ARTS AND SCIENCES
Psychological Science
School of Health and Natural Sciences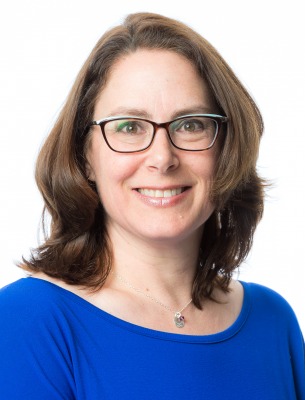 Courses Taught
Intro to Psychological Science (PSY 1100)
Intro to Research Methods in Psychology (PSY 2110)
Social Psychology (PSY 2500)
Social Contexts for Human Behavior (HON 1005)
Background
Ph.D., University of Massachusetts Amherst
M.S., University of Massachusetts Amherst
B.A., Brandeis University
Levine, S. P. (2006). Self-monitoring. In The encyclopedia of career development. Thousand Oaks, CA: Sage Publications.

Levine, S. P., & Feldman, R. S. (2002). Women and men's nonverbal behavior and self-monitoring in a job interview setting. Applied H.R.M. Research, 7, 1-14.

Feldman, R. S., & Levine, S. P. (1999). Psychology Student's Survival Guide. New York, NY: McGraw-Hill.

Levine, S. P., & Feldman, R. S. (1997). Self-presentational goals, self-monitoring, and nonverbal behavior. Basic and Applied Social Psychology, 19, 505-518.

Conti, R., Amabile, T. M., & Pollak (Levine), S. (1995). Positive impact of creative activity: Effects of creative task engagement and motivational focus on college students' learning. Personality and Social Psychology Bulletin, 21, 1107-1116.
 
American Psychological Association
Association for Psychological Science (formerly American Psychological Society)
Association of Heads of Departments of Psychology
Eastern Psychological Association
Society for Personality and Social Psychology
Society for the Teaching of Psychology