D. Keith Chenot
PROFESSOR
Engineering Technology
School of Health and Natural Sciences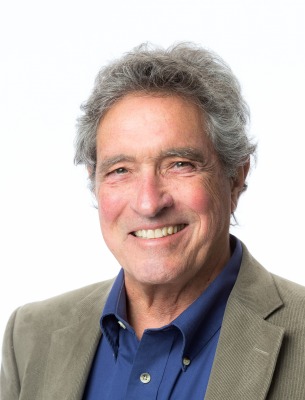 Courses Taught
CMGT 3030 MEP & HVAC Systems
ENGT 1020 Engineering Graphics
ENGT 3010 Building Design I
ENGT 3020 Building Design II
ENGT 4020 Architectural Design
ENGT 4150 Seminar in Architecture
ENGT 4903 Engineering Technology Capstone
Background
B. Arch., Ohio University
M.F.A., Art Institute of Boston at Lesley University
Architectural Images
Historic Preservation
Sustainable Design
"Smart Growth"
Mr. Keith Chenot, a registered architect in Massachusetts, with NCARB certification, and has taught architectural courses at Fitchburg State University in the Industrial Technology Department since 2002. His courses cover basic drawing skills to advanced CAD building information modeling (BIM) and Architectural Professional Practice. His design classes introduce students to energy efficiency and sustainable design, and often focus on urban reuse and development with Fitchburg as the backdrop. Some of the reuse and redevelopment projects have included:
Moran Square revitalization design
Fitchburg Public Library study
Infill revitalization of the upper Main Street block bounded by Rollstone Street, Circle Street, and the Nashua River
A REDI project for an Advanced Polymer Manufacturing Research, Technology Transfer and Training Facility - research and design for the reuse of an existing four-story Main Street commercial building
Restoration reuse of the Fitchburg City Hall and its surrounding vacant and underutilized properties
A Crocker Center for Community Engagement project collaborating with GIS faculty and students and Fitchburg city and nonprofit agencies for the city's ReImagine North of Main area
 
On campus, Mr. Chenot has been instrumental in starting and advising an American Institute of Architectural Students club and bringing guest speakers on LEED (Leadership in Energy and Environmental Design), Smart Growth, a panel discussion on the reuse of older mill buildings, and the Living Building Challenge. He also organizes architectural field trips and tours of architectural practices and construction sites.
He has been an appointed member of the Fitchburg Historical Commission since 2007 and has worked to develop make available commemorative plaques for Fitchburg's historic structures. Mr. Chenot is a member of the American Institute of Architects, is past president of AIA Massachusetts, and has served on its design review panel for new casino developments in the Boston area. His architectural practice has won a design awards from Preservation Worcester, Preservation Massachusetts, and two preservation awards from the Massachusetts Historical Commission.
Also an artist, Mr. Chenot has participated in three Fitchburg Paint-Ins and has had his work shown at the Art Institute of Boston, the Lesley University President's House, the Fitchburg Art Museum, the Conlon Medial Wall, the Boulder Art Gallery in Fitchburg, and the Sitka Gallery in Fitchburg.
American Institute of Architects, Central Massachusetts Chapter, Executive Committee and Past President
AIA Massachusetts, Past President
Massachusetts Architectural IDP (Intern Development Program) Past Coordinator