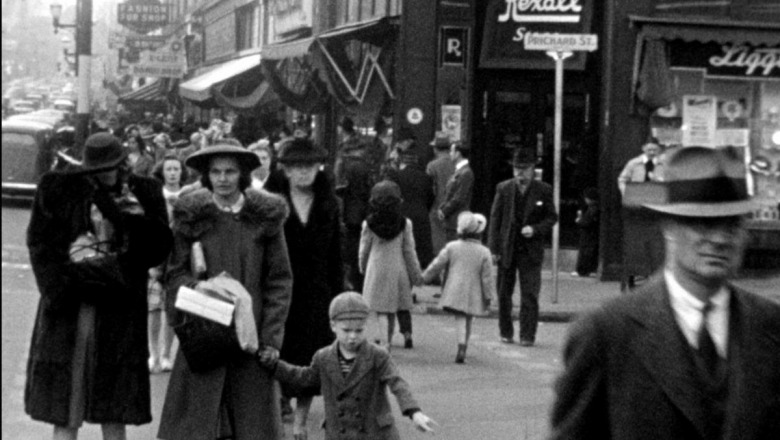 In November 1941, a film crew came to the city of Fitchburg to capture local faces and places for a "slice of life" film designed to be shown in local cinemas.
The footage went unseen for years but has now been digitized and is in the midst of a meticulous restoration under the auspices of Fitchburg State University Professor Charles Roberts from the Communications Media Department.
The public is invited to take a look at a curated selection of clips from the footage introduced by Professor Roberts and take part in a discussion led by Fitchburg Historical Society Executive Director Susan Navarre in a virtual event at 7 p.m. Tuesday, Nov. 10. Go to meet.google.com/ujn-otbf-tat to take part.
Navarre will set the context for how Fitchburg would see itself: how people presented themselves in public spaces like Main Street or at Church, the world of men and the world of women, and a glimpse into children's lives at school and at play. In this Fitchburg Historical Society program, she will present a few stories drawn from the reminiscences, documents and artifacts of Fitchburg residents found at the Historical Society to accompany Professor Roberts' extraordinary film digital remaster.
Funding for this project was generously provided by the Fitchburg State Alumni Association. The talk is presented as part of the Alumni Association's Falcon Talks series.