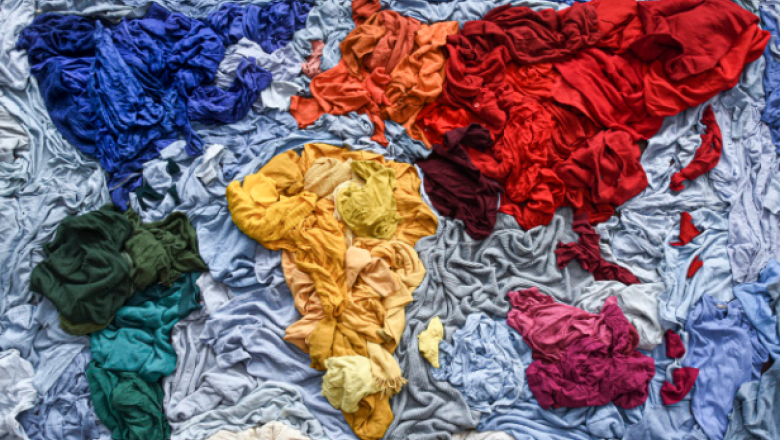 The Center for Italian Culture at Fitchburg State University continues its series on the "Made in Italy" brand this month with events exploring Italian fashion and a deeper look at the nature of "authenticity" itself.
"Made in Italy" is a merchandise mark that developed in the course of the twentieth century to indicate that a product was completely designed, manufactured and packaged in Italy. It is one of the most well-recognized "brands" in the world. Throughout the 2022-23 academic year, the Center for Italian Culture will explore the history of this merchandise mark, the industries and personalities that have driven it, its worldwide cultural impact, and its future, through a series of events including dinners, films and lectures.
The spring programming continues at 3:30 p.m. Thursday, March 16 with a screening of the documentary film Stracci in Ellis White Lecture Hall in Hammond Hall. Admission is free and open to the public. The documentary discusses the sustainability of fashion by looking at it through the eyes of those who have always recycled used clothes and transformed them into raw materials. A journey that starts from Prato, the world capital of recycled wool, and goes around the world, to discover the impact on the planet of the excessive consumption to which the world of fashion has educated us.
Following the screening, Associate Professor Kevin McCarthy of the Communications Media Department will facilitate a virtual question and answer session with Stracci director Tommaso Santi and his co-screenwriter Silvia Gambi.
The series continues at 3:30 p.m. Thursday, March 30 when Professor Elizabeth Krause from the Department of Anthropology at UMass Amherst presents a talk entitled "What's Authentic? Uncommon Lessons from Made in Italy" in Ellis White Lecture Hall in Hammond Hall. Professor Krause's presentation will draw on ethnographic research in the Made in Italy arena across two different sectors - slow figs and fast fashion - to theorize authenticity. Admission is free and open to the public.
In April, the university will welcome Fred Plotkin, co-author of the just-published Rick Steves' Italy for Food Lovers, for a guided tasting of classic Italian cheeses entitled "Formaggio Formidabile." His talk will discuss six Italian cheeses, their history and usage, and how to correctly taste them for maximum pleasure. Ideal wine pairing and sweet or savory accompaniments and a delicious Italian dessert will complete the occasions. Additional details, including ticketing information, will be posted soon.
Learn more about the series and find out about upcoming events at fitchburgstate.edu/made-in-italy.