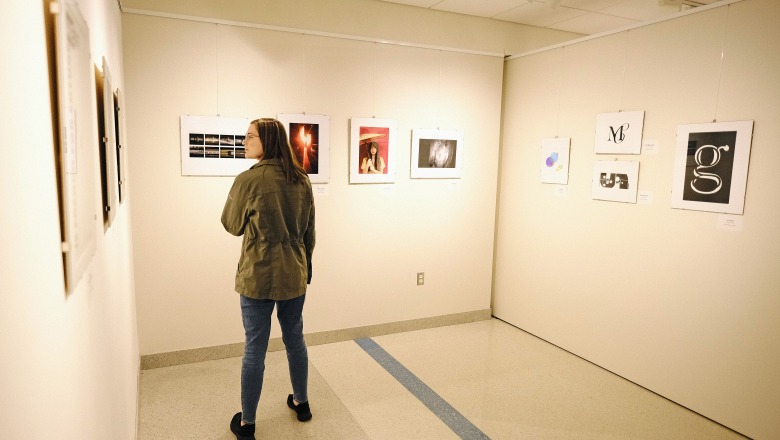 The Fitchburg State University CenterStage arts and culture series will present its annual Faculty Show from Monday, Oct. 23 to Dec. 15, featuring work by faculty members in the Communications Media and Humanities Departments.
The works will be displayed in the Hammond Hall Art Gallery, located in Hammond Hall at 160 Pearl St. There will be an opening reception at the gallery at 3:30 p.m. Thursday, Nov. 2, with a film screening at 4 p.m. in Ellis White Lecture Hall in Hammond Hall. Admission is free and open to the public. 
The gallery show will feature work by faculty members Sarah Bromberg, Petri Flint, Jason Flynn, Robert Harris, Hanna Melnyczuk, Sally Moore, Andrea Olmstead, Jessica Robey, Britt Snyder, Donald Tarallo, and Jeff Warmouth. The film screening will include work by faculty members Rachelle Dermer, Robert Harris and Kevin McCarthy.