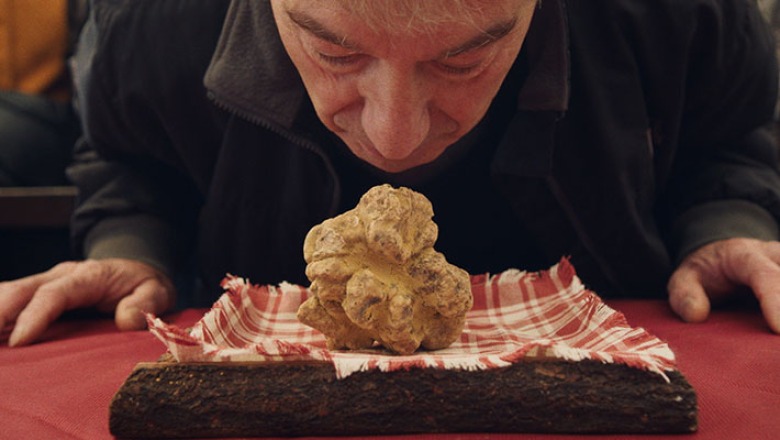 The Center for Italian Culture at Fitchburg State University will continue  its "Made in Italy" series with a screening of the documentary The Truffle Hunters at 7 p.m. Thursday, Dec. 1 in Ellis White Lecture Hall in Hammond Hall, 160 Pearl St. Admission is free and open to the public. 
The Truffle Hunters, directed by Gregory Kershaw and Michael Dweck, tells the story of a handful of quirky old men who search for rare, expensive and delicious white Alba truffles deep in the forests of Piedmont, Italy. 
The night's program will also include a screening of the featurette A Private Look into the Life of Carlo Mollino (2017), directed by Felipe Sanguinetti. This short documentary is about the esteemed but enigmatic architect and designer Carlo Mollino, published in American Vogue, originally commissioned for Art Basel.
Throughout the 2022-23 academic year, the Center for Italian Culture will present a series of programs developed around the theme "Made in Italy," a merchandise mark that developed in the course of the 20th century to indicate that a product was completely designed, manufactured and packaged in Italy. It is one of the most well-recognized "brands" in the world. Learn more about the series and its upcoming events online at fitchburgstate.edu/made-in-italy.
The Center for Italian Culture, founded with a major gift by the late Amelia V. Gallucci-Cirio of Fitchburg State's Class of 1938, has been a fixture on the Fitchburg State campus for over 20 years. Throughout its history, the center has sponsored programs that celebrate Italian contributions to Western civilization and supported study abroad scholarships that let university students and faculty explore the wider world. Learn more about its programs and resources at fitchburgstate.edu/cic.