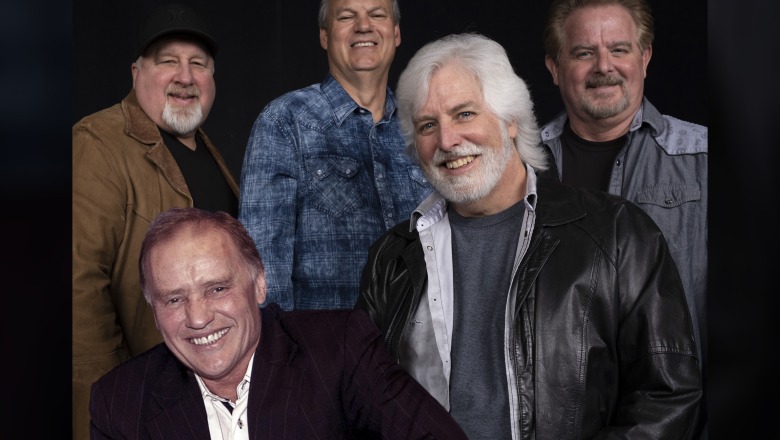 The Fitchburg State University CenterStage arts and culture series will present the classic rock band Orleans at Weston Auditorium this fall.
Tickets for the fall shows are on sale now at SpectacleLive.com or by calling 1.800.657.8774.
Platinum hit-makers Orleans, now celebrating 50 years of live performances, bring their talents to Weston Auditorium on the Fitchburg State campus at 7 p.m. Saturday, Sept. 30. Since their humble beginnings in Woodstock N.Y. and throughout countless worldwide tours, Orleans have set some very high standards. Here in 2022 and beyond, Orleans continues to meet and exceed those standards at every show, to the delight of audiences everywhere. 
Praised by their peers for their songwriting skills, instrumental prowess and classic trademark harmonies, their iconic radio hits, including "Still The One," "Dance With Me" and "Love Takes Time," still resonate with audiences of all ages thanks to continued airplay on classic rock radio, television, film and streaming services. 
Tickets are $20 for adults; $15 for senior citizens, Fitchburg State alumni and university employees; and $5 for Fitchburg State students. Tickets will be on sale at 10 a.m. Friday, Aug 11 at SpectacleLive.com or by calling 800.657.8774.
WESTON AUDITORIUM
With a capacity of 800 people, Weston Auditorium at 353 North St., Fitchburg, is among the university's largest gathering places and is used for major performing arts and other campus events.
SPECTACLE LIVE
Spectacle Live was founded in 2012 to provide performing arts venues throughout New England with expert services in venue operations, booking and programming, venue and event marketing, venue programming and operational management, consulting, and event production. Since its founding, Spectacle Live has worked with more than a dozen New England venues on facility management, and in promoting, marketing, and producing hundreds of concerts, comedy, civic, educational, theatrical, and family entertainment events. Spectacle Live has also been a valuable consulting partner to municipalities and non-profit venue owners, developers, programmers, and operators. Spectacle Live has offices in Lexington and Lowell and Laconia, N.H. For more information, please contact Pete Lally, plally@spectaclelive.com or 617.531.1257.