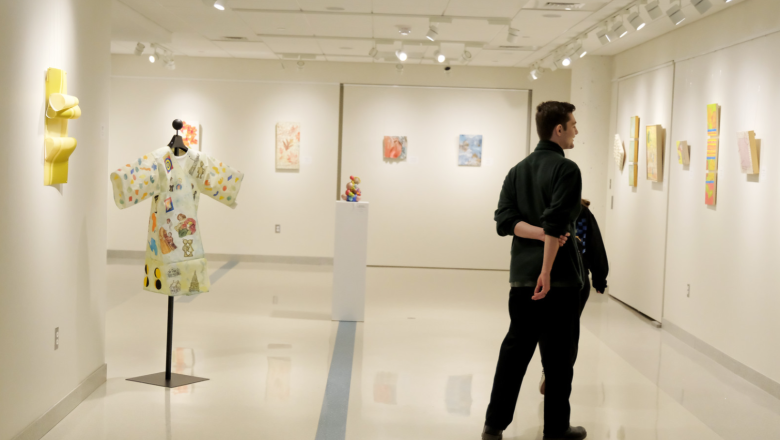 The Fitchburg State University CenterStage arts and culture series presents "Chroma," a gallery exhibit by New England Wax, through March 3 in the Hammond Hall Art Gallery, 160 Pearl St.
There will be an artist talk and reception at 3:30 p.m. Wednesday, Feb. 1 at the gallery featuring New England Wax members Trina Abbott and Pamela Dorris DeJong. Admission is free and open to the public.
(See photos from the opening on the Burg Blog.)
New England Wax is a lively and growing professional organization connecting artists in the six New England states who work with encaustic and other wax-based mediums. 
The works in "Chroma" use color pigments that are suspended in either encaustic or cold waxes. The exhibition, on display during the depths of a New England winter, is intended to provide a colorful oasis for students and visitors alike. 
To learn more about the university's arts and culture offerings, please visit fitchburgstate.edu/centerstage.