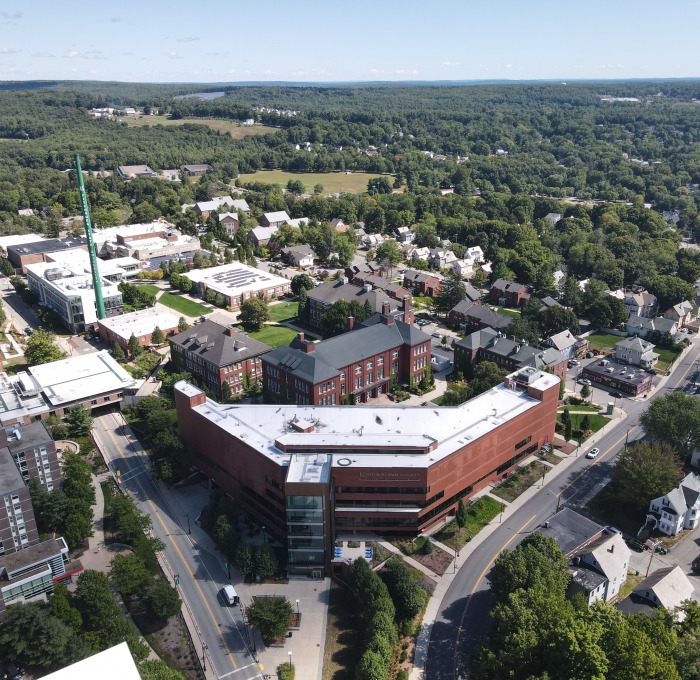 The presidents of the nine institutions in the state university system announced that all undergraduate and graduate students who are attending in-person classes, conducting research on campus, living in residence halls, or participating in campus life activities will be required to be fully inoculated with an approved COVID-19 vaccine prior to the start of the 2021 academic year. The presidents expect that all faculty and staff will also be fully vaccinated prior to their return to campus for the fall semester.
This requirement will be an important step in getting us closer to the safe and vibrant in-person experience we all desire. While online and hybrid delivery of courses will be offered this fall, the vaccine requirement will make for a more robust environment for those wishing to live and learn on the physical campus. This page contains answers to frequently asked questions about the requirement.
FAQs About COVID Vaccination Requirements
You should receive a vaccination card that indicates which COVID-19 vaccine you received, the date you received it, and where you received it. Information on how to share that information with the university will be forthcoming.
We encourage you to schedule your vaccine appointment as soon as you are able. Resources for doing so include:
We are hoping to have our own COVID-19 vaccination clinics on campus at the start of the Fall 2021 semester.
Better. We do not fully know all the allowances at this time, but look forward to fewer on-campus limitations and anticipate a greater ability to conduct events, create an enjoyable and more open environment, and maintain the most robust, hands-on, educational experience possible.
Fitchburg State will continue to follow local and state public health and safety guidelines. It is anticipated that we will still be wearing masks in public spaces, and physical distancing requirements and restrictions on gathering sizes are possible. Our health and safety protocols for the fall semester will be announced later this summer.
At this time, all fully vaccinated individuals who plan to be on campus must continue to adhere to public health protocols related to masks, physical distancing, gathering limitations, COVID-19 testing protocols, staying home when sick, quarantine/isolation, and others. 
Now that all students will be vaccinated before the start of the next academic year, some of our campus health and safety protocols will be updated for the fall semester. These protocols will be shared before the fall semester begins. Fitchburg State will continue to follow the state guidance and safety standards.
New students are required to adhere to traditional immunization requirements in addition to this COVID-19 requirement. If you are a new student and need additional immunizations to meet the new student immunization requirements (other than COVID-19), you will need to wait at least 14 days after completing your COVID-19 vaccine series to get those vaccines. You are not able to get a different vaccine or immunization within 14 days of getting the COVID-19 vaccine. 
All vaccines and immunizations must be administered prior to the start of freshman orientation. All incoming students are required to show proof of vaccination. 
Proof of vaccination will be required by Aug. 15, as with other university medical filings.
Fully inoculated is considered 14 days after the 2nd dose of Pfizer or Moderna vaccine or 14 days after the single Johnson & Johnson vaccine.
Religious and medical exemptions from the requirement will be allowed.
The current evidence shows that vaccination reduces the ability to spread the virus by almost half. However the current guidance is that even vaccinated people should be cautious and therefore we will continue with mandatory testing at least through the summer. In the event that the guidance from the CDC changes, we will reevaluate.
A compilation of Massachusetts and federal laws related to required vaccinations: https://www.mass.gov/info-details/massachusetts-law-about-vaccination-immunization
The Massachusetts Department of Public Health holds that they have the authority to set vaccination schedules for postsecondary institutions and that they set vaccine requirements for all public and private postsecondary institutions.
The Supreme Court has upheld the authority of states to compel vaccination (Jacobson V. Massachusetts 1905). 
They acknowledge that the law is ambiguous on whether DPH has sole authority in this area. The state has taken the position that Massachusetts institutions of higher education can require other vaccines not currently required by their 2020-2021 vaccination schedule. Further, and to the point of the questions sent to them last week from the Council of Presidents, the DPH will not impede or seek to enjoin the State Universities from making a COVID vaccine a requirement for students enrolled for the 2021-2022 academic year. 
The bottom line is the DPH and EOE gave the State Universities the green light to require the vaccine on our campuses. 
An Emergency Use Authorization (EUA) is a mechanism to facilitate the availability and use of medical countermeasures, including vaccines, during public health emergencies, such as the current COVID-19 pandemic. Under an EUA, FDA may allow the use of unapproved medical products, or unapproved uses of approved medical products in an emergency to diagnose, treat, or prevent serious or life-threatening diseases or conditions when certain statutory criteria have been met, including that there are no adequate, approved, and available alternatives.
FDA Approval requires further clinical trial data than Emergency Use Authorization. Once the COVID-19 vaccinations receive full approval then they have the same level of approval as any other existing approved vaccine, which the university already requires by state law. 
That has yet to be determined.
Vaccinations that have been approved are the ones that are required.
Vaccines that were received outside the U.S. will be reviewed and accepted following the CDC and state public health guidance. 
Please contact your primary care provider.
The Fitchburg State campus visitor policy will be updated accordingly.