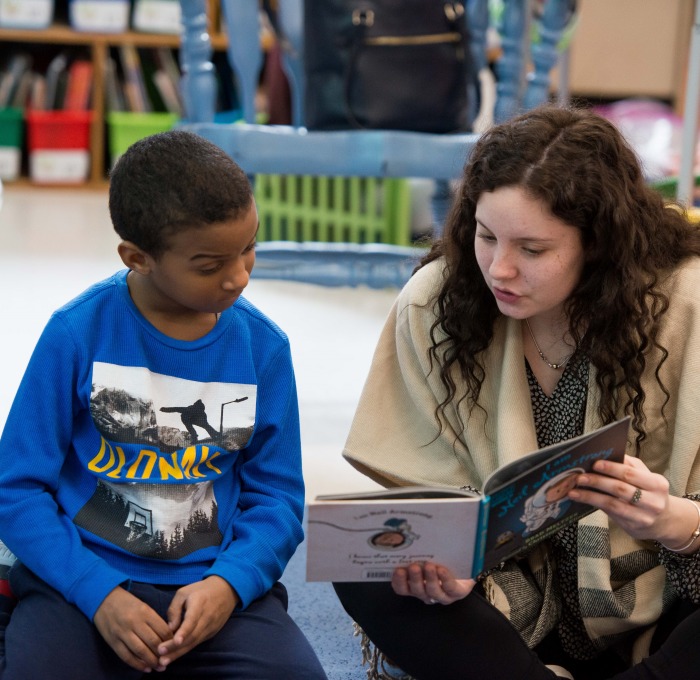 In Short
Develop skills and competencies to foster the growth and development of young children, infancy to 8 years.
We've got you covered
What will I do?
Describe, understand and apply child development principles and research to design environments, curriculum, and programming for young children.
Create warm, nurturing, stimulating, respectful, and supportive environments for young children.
Design high-quality, developmentally-appropriate, and engaging curriculum for diverse young children with and without disabilities.
Demonstrate knowledge of observation, documentation, and assessment, including its purpose and use in supporting individual child growth and learning.
Engage families in the development and support of learning goals for young children.
Participate as a professional in the field of Early Childhood Education (ECE), including upholding NAEYC ethical and professional standards.
Engage in continuous, collaborative, and reflective learning to inform practice.
Understand the role of teamwork, community engagement and the development of collaboration to foster positive outcomes for young children.
Support diverse learners from infancy to age 8. Learn more today.

Request Information
Program Overview
This program carefully integrates theory, research, and practice with applied experiences in real-world settings. With connections to specialized special education coursework, students develop increased capacity to support diverse learners.
This program is aligned with the National Association for the Education of Young Children (NAEYC) standards and the Massachusetts Department of Early Education and Care (EEC) Core Competencies. Graduates will find career opportunities in a range of early education and community-based settings such as child care centers, family child care providers, and out-of-school time programming. After completion of this degree, students can apply for certification through the State Department of Early Education and Care (EEC) as Lead Teacher, Infant-Toddler Teacher, and Director Level 1.
Transfer Information
If you're transferring from Quinsigamond Community College, check out our articulation agreement (PDF) and see the approved transfer equivalencies and your best options for course selection.
Highlights
CAEP Accredited
Affordable pathway to degree attainment
Course formats to support working professionals
2+2 transfer opportunity for associate in arts early education degree
Advance teacher and lead teacher certification (EEC)
Meaningful, engaging, immediately applicable course content (in your current employment setting)
Coursework aligned to QRIS standards
Delivery
Face-to-face and online courses offered in the evenings with some day courses during the summer.
Experiential Opportunities
The purpose of the student teaching practicum/internship is to provide candidates who have reached the teacher candidacy stage of their academic programs with hands-on experience in an approved school setting.    
Read more about: Practicum
Take advantage of the opportunity to study abroad and you can do this in one of three ways: short-term faculty-led programs, exchange/direct enroll programs, and outside provider-led programs.
Read more about: Study Abroad
Curriculum and Other Information
Director Level 1
Early Educator
Early Intervention Specialist
Infant-Toddler Teacher
Lead Teacher
Out-of-School Time Program Teacher
Still have questions? We're here to help!
We know you're busy, so we've given you a few different options to conveniently get the answers you need. You can…