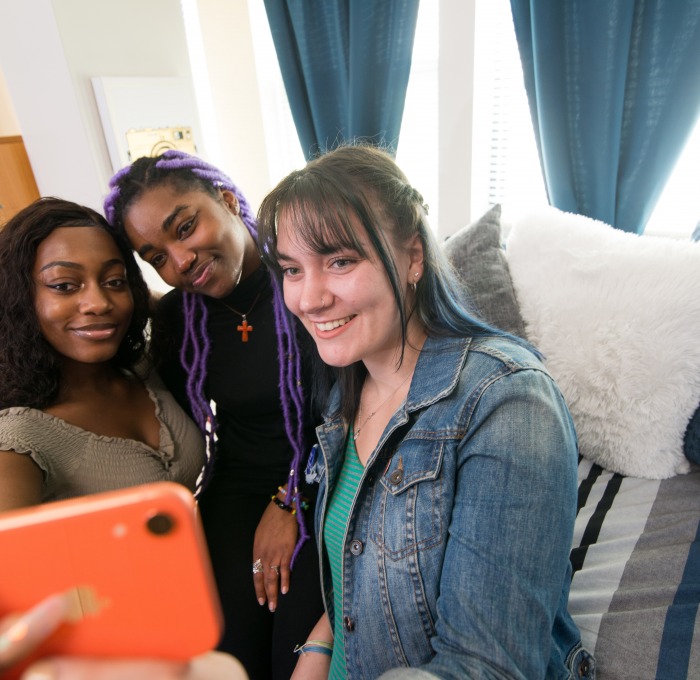 In Short
If you're interested in an interdisciplinary concentration that teaches you how perceptual, linguistic, reasoning, and emotive types of information are represented and transformed in nervous systems, machines, and minds then the cognitive science concentration is for you.
We've got you covered
What will I do?
Develop a strong knowledge base in psychology
Acquire the skills of scientific inquiry, critical thinking, and information literacy 
Cultivate strong written and oral communication skills
Program Overview
This concentration is designed to introduce a framework for studying cognition by introducing levels of analysis from low-level association and perceptual learning to high level linguistic processing and decision making. You will become acquainted with the neurological underpinnings of cognition by learning about neural processing, circuit development, and global brain organization. Finally, you will study and consider philosophical frameworks that demonstrate how a scientific study of brain, mind, and behavior is possible.
A major in psychological science with a concentration in cognitive science requires 6 additional courses beyond the core requirements for the major, but which may count either as satisfying the breadth requirements or as psychological science electives.
Experiential Opportunities
You may complete independent studies in a topic of interest under the supervision of a faculty member, as well as assist faculty in their research through a research practicum. You may also have the opportunity to apply their knowledge of psychological research and theory through an internship in a variety of settings (such as schools, businesses, hospitals and other medical settings, research programs/facilities, mental health and social service agencies, and nonprofit organizations).
Read more about: Internships
Faculty-led study abroad course opportunities increase student life-transforming experiences, as do student/faculty cooperative research projects.
Read more about: Study Abroad
Curriculum and Other Information
Career choices for the psychological science graduate are very broad. The critical thinking, quantitative, and writing skills that are developed in the psychological science major prepare you for a variety of careers, including human services, human resources, marketing, advertising, and sales among others.
You may also pursue advanced degrees in psychology and related disciplines in areas such as developmental, cognitive, biological, industrial/organizational, social, and clinical/counseling psychology. These graduate programs can lead to careers in human resources, mental health and school guidance counseling, teaching, and research.