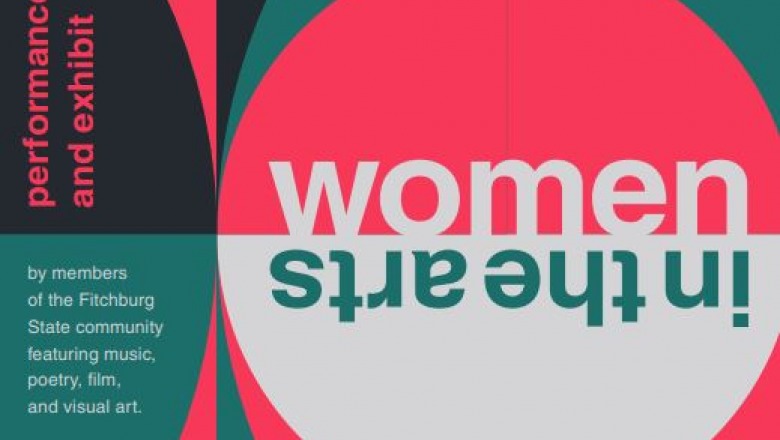 This event has been canceled because of the COVID-19 outbreak.
A performance of the play "We Did it for You," about the women's suffrage movement, will be presented at 2 p.m. Saturday, March 14 at the Wallace Theatre for the Performing Arts in the McKay Complex, 67 Rindge Road. Admission is free and open to the public. The performance is presented with the Fitchburg Public Library and the Freedom's Way National Heritage Area.
There will be a free performance when Women in the Arts are celebrated at 4 p.m. Thursday, March 19 at Kent Recital Hall in the Conlon Fine Arts Building, 367 North St. The annual Women in the Arts celebration is a free event featuring performances and exhibits by members of the Fitchburg State community. The 2020 Women in the Arts celebration will include music, poetry, film, and visual art by women-identified artists, including students, faculty, staff, and community members. The incredibly varied program is a powerful showcase for the amazing work of women-identified artists.

The university's Nancy Kelly Lecture will be delivered at 2 p.m. Tuesday, March 31 in Presidents' Hall in the Mazzaferro Center, 291 Highland Ave. "The Economic Case for LGBT Equality: Changing the World with a New Idea" will be delivered by M.V. Lee Badgett, professor of economics at UMass Amherst and Williams Distinguished Scholar at UCLA's Williams Institute. Her research focuses on economic inequality for LGBT people, including wage gaps, employment discrimination, and poverty, and on the global cost of homophobia and transphobia.
Badgett's books on LGBT economic issues have debunked the myth of gay affluence and have shown that same-sex marriage is good for society. Her latest book, The Economic Case for LGBT Equality: Why Fair and Equal Treatment Benefits Us All, will be published in 2020 by Beacon Press. She is also the author of The Public Professor: How to Use Your Research to Change the World. Badgett testified as an expert witness before the U.S. Congress and in litigation, and she has been a consultant to development agencies and businesses. She has a Ph.D. in economics from the University of California at Berkeley.