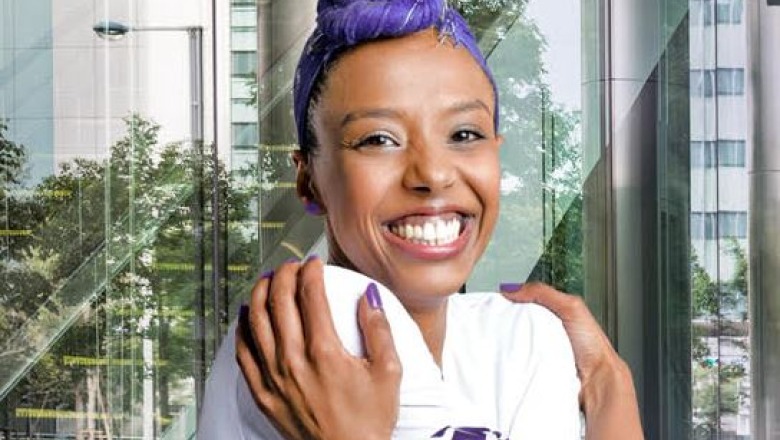 Fitchburg State University will celebrate Women's History Month with a series of programs, performances and discussions organized around the theme, "Their Stories, Our Stories."
A highlight of the month will be a presentation by Dr. Patricia Deegan, a 1977 alumna of Fitchburg State, and a nationally renowned disability rights advocate, psychologist and lecturer. Dr. Deegan will talk for the public at 7 p.m. Wednesday, March 15 in the main lounge at Hammond Hall, 160 Pearl St. Admission is free and open to the public. Dr. Deegan's talk will include ASL interpreters. (March 13, 2023 update: This event will be rescheduled to a later date because of this week's inclement weather.)
Programs begin with a celebratory opening continuing the recognition and accomplishments of women at 12:30 p.m. Wednesday, March 1 in the G-lobby at Hammond Hall. Refreshments will be served.
A Spring Break Book Club will invite readers to enjoy Maya Angelou's acclaimed poems "Phenomenal Women," "Still I Rise," "Weekend Glory," and "Our Grandmothers." These poems celebrate women with a majesty that has inspired and touched the hearts of millions. To register for the book club, which will culminate in an in-person discussion at 3:30 p.m. Thursday, March 16, contact Jamie Cochran at jcochran@fitchburgstate.edu.
The campus will host screenings of the acclaimed film "I Wanna Dance with Somebody" about the life and music of Whitney Houston at 3:30 p.m. and 6:30 p.m. Tuesday, March 21 in Ellis White Lecture Hall in Hammond Hall. The film is a joyous, emotional and heartbreaking celebration of one of the greatest female R&B pop vocalists of all time, tracking her journey from obscurity to musical superstardom. Admission is free and open to the public, and closed captioning will be provided.
A celebration of Women in the Arts will be held at 4 p.m. Thursday, March 23 in Kent Recital Hall in the Conlon Fine Arts Building, 367 North St. Assistant Professor Jonathan Harvey will direct the celebration of women-identified artists and performers, featuring musicians, poets, dancers, actors, filmmakers, visual artists, and more. This event is free and open to the public. 
Later in March, the Mayanna Female Jazz Quartet will perform funky soul and jazz at 3:30 p.m. Tuesday, March 28 in the Falcon Hub at Hammond Hall. Admission is free and open to the public.
Throughout the month, the university will hold a feminine hygiene products drive to benefit the university's Falcon Bazaar food and necessities pantry. Pink donation boxes will be set up around Hammond Hall for donations.
Learn more about the month's events at https://www.fitchburgstate.edu/student-support/diversity-equity-and-inclusion/center-diversity-and-inclusiveness/herstory-month.