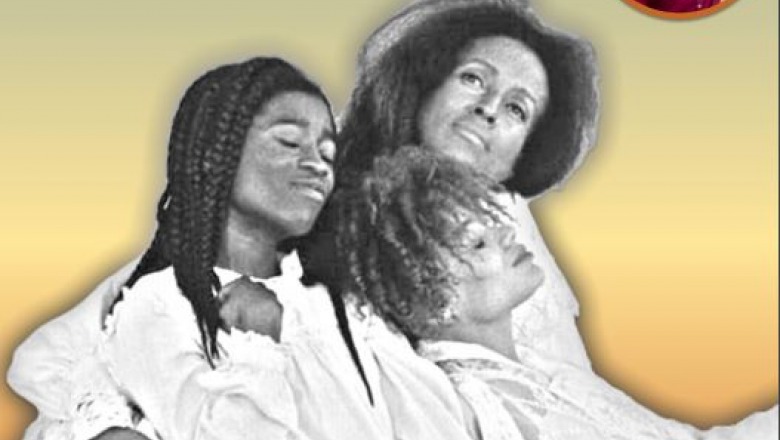 The Amelia V. Gallucci-Cirio Library at Fitchburg State University will host a virtual panel talk exploring the groundbreaking film Daughters of the Dust at 3:30 p.m. Monday, March 29. Admission is free and open to the public.
Daughters of the Dust, directed by Julie Dash and released in 1991, was the first feature film directed by an African-American woman to be distributed theatrically in the United States.
Set in 1902, Daughters of the Dust tells the story of a multigenerational family in the Gullah community, also known as Geeche, who were former enslaved West Africans and their decedents, living on the Sea Islands off the coast of South Carolina. The film focuses on the women of the Peazant family as a large number of them prepare to migrate away from the island and the only community they have ever known to move to new opportunities in the north of the mainland.
The panel discussion on March 29 will feature Victoria A. Smalls, a National Park Ranger at Reconstruction Era National Historical Park in Beaufort County, S.C., and Fitchburg State Assistant Professor Rachelle Dermer from the Communications Media Department.
To join the discussion, go to meet.google.com/erf-nopp-zuj, or join by phone at (‪US)‪+1 203-361-9656 PIN: ‪265 697 738#. Visitors can also take part through a livestream, but should note they will not be able to participate in the question and answer session after the discussion.
For more information, please visit https://library.fitchburgstate.edu/about-the-library/events-workshops/330pm-womens-history-film-talk-daughters-of-dust/.
This event was made possible by the generous funding from the Fitchburg State University Office of Student Development. Access to the film was funded by the Fitchburg State University Deans' Anti-Racism Grant.