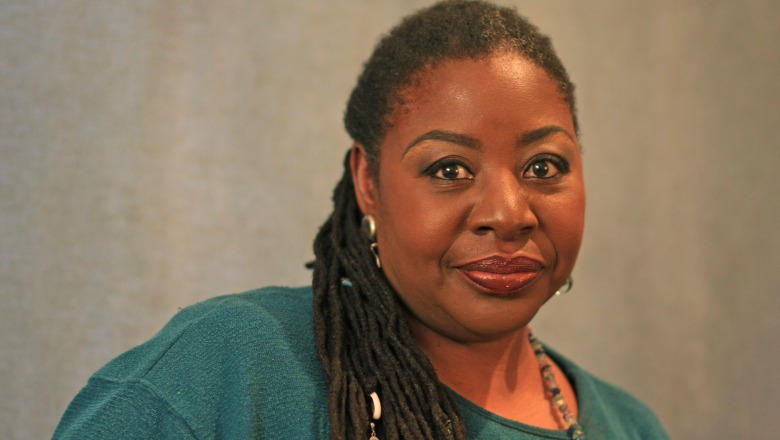 With a series of programs built around the theme "The Hills They've Climbed," Fitchburg State University celebrates Women's Herstory Month in March.
The month's programs are free and open to the public. Face coverings are still required in campus buildings and visitors will be asked to attest they are free of COVID-19 symptoms.
The programs begin at 3:30 p.m. Tuesday, March 1 with an opening reception in the G-Lobby of Hammond Hall. The reception, including a performance by the university choir led by Associate Professor Jonathan Harvey, will feature the unveiling of 12 names of women who have had an impact on Fitchburg State over the years.
The month's keynote address will be offered at 2 p.m. Wednesday, March 2, with a virtual presentation by author Loretta Ross entitled "Calling In the Calling Out Culture." Dr. Ross, a self-described radical Black feminist, has said people should not be publicly shamed for accidentally making a cultural mistake or for sending a stupid tweet they later regret, instead espousing the importance of engaging in "uncomfortable conversations." Information on how to join the virtual event will be posted on the university website.
The campus will host a Spring Break Book Club discussion of the poem "The Hill We Climb" by Amanda Gorman – which she wrote and presented at the presidential inauguration on Jan. 20, 2021–at 3:30 p.m. Tuesday, March 22 in Hammond Hall, room G-11. Hardcover-bound volumes of the work will be given out to registered readers. To register, contact Jamie Cochran at jcochran@fitchburgstate.edu in advance.
There will be a discussion of Females in Politics at 4 p.m. Tuesday, March 15 in the Hammond Hall main lounge. Students in Feminist Conversations and the Student Government Association will speak about their own journeys into politics and the challenges they've faced along the way. The event will include a birthday celebration honoring the late Ruth Bader Ginsburg, who served on the U.S. Supreme Court from 1993 until her death in 2020.
There will be a virtual Women Wellness Wednesday program at 12 p.m. Wednesday, March 16, led by Claire Kramer from the university's Counseling Services office. Relaxation of the mind and body is vital, especially during these pandemic times. Participants in this program will learn how beneficial 30 minutes can be in relieving stress and boosting our moods and productivity. The program will include instruction on relaxing the mind and body using techniques such as breathing exercises, listening to soothing music, mindful meditation, yoga, and guided imagery. 
The annual Nancy Kelly Lecture Series will continue at 2 p.m. Thursday, March 17 at Presidents' Hall in the Mazzaferro Center, 291 Highland Ave. Nancy Folbre, director of the program on Gender and Care Work at the University of Massachusetts at Amherst will deliver an address, entitled "The Motherhood Penalty: Past, Present, and COVID."
The Fitchburg Activities Board will present Women's Herstory Month Lunch Bingo at 12:15 p.m. Wednesday, March 23 in the Falcon Hub in Hammond Hall. The event will include a series of games and prizes. Visitors may bring lunch or purchase a meal at the North Street Bistro.
There will be two screenings of the Disney film Encanto on Monday, March 28, with showings at 3:30 and 6:30 p.m. in Ellis White Lecture Hall in Hammond Hall. Encanto tells the tale of an extraordinary family, the Madrigals. The magic of the Encanto has blessed every child in the family with a unique gift, that is everyone but their daughter, Mirabel. But when she discovers that the magic surrounding Encanto is in danger, Mirabel decides that she, the ordinary Madrigal, might just be her exceptional family's last hope.
The month's events conclude with the Gay Straight Alliance's annual benefit Drag Show at 7 p.m. Thursday, March 31 at the Athletics and Recreation Center at 130 North St. "The Gayest Showman" will welcome fan favorite Raquel Blake to serve her 15th annual stint as mistress of ceremony, where she and her entourage will entertain, amaze, and perhaps place you in the center ring of their performances. Tickets are $5 for students and $10 for the general public and may be purchased at the door or in advance online. Doors will open at 6:30 p.m.
For more information, please visit fitchburgstate.edu/student-support/diversity-equity-and-inclusion/center-diversity-and-inclusiveness/herstory-month.