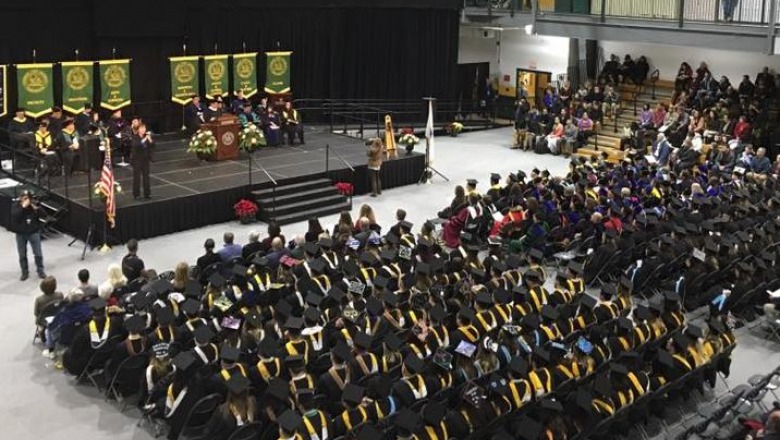 Fitchburg State University will celebrate its 122nd Commencement Exercises, Winter Ceremony at 6:30 p.m. Friday, Dec. 21 in the Athletics and Recreation Center, 130 North St.
The ceremony will be streamed live on Fitchburg Access Television.
President Lapidus will deliver the commencement address at the ceremony, during which hundreds of graduate and undergraduate degrees will be awarded. There will be an address by valedictorian Quinn E. Staley and remarks from Carolyn Perla, recipient of the Graduate Student Leadership Award.