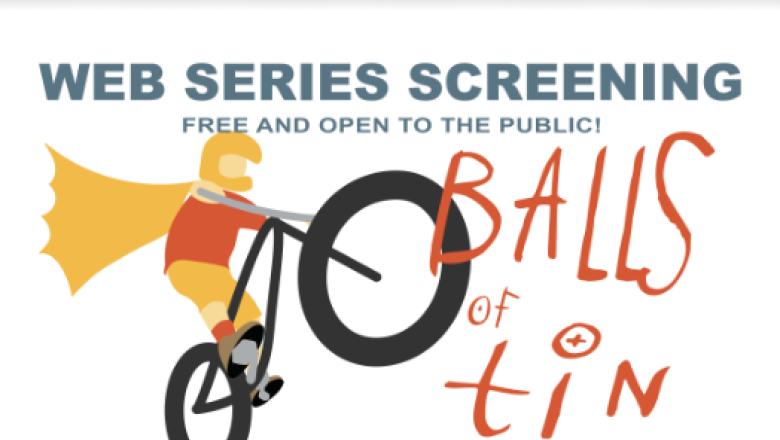 In the six-episode web series "Balls of Tin," a small film crew attempts to film a production about extreme mountain biking. There's only one problem; they are forced to use a lead actor who can't actually ride very well.
The series was created by Fitchburg State University Assistant Professor Rachelle A. Dermer and students and alumni from the Communications Media Department. The public is invited to join the crew for a free screening of the series at 4 p.m. Saturday, Nov. 12 in Kent Recital Hall in the Conlon Fine Arts Building, 367 North St.
The screening will be followed by a question-and-answer session with the creative team.
Professor Dermer created the show, which was produced by a crew of students and alumni including Zed Eisenhaure, Buffy Cautela, Jacob Barnes, Jack Harney, Ryan Esteves, Trevor Robertson, Rob Kemp, Jake Dedian, Andrew Baj, Jonah Perlow, Crystal Gonzalez, Sophie Geremia, Joseph Haskins, Aidan King, TJ Saccoccio, Falin Fagundes, Colby Molleo, Tori Weeks and Emma Jacques.