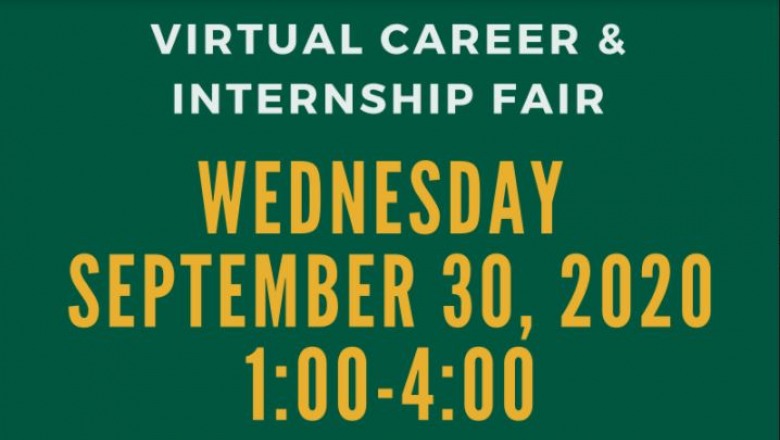 Fitchburg State University's Career Services & Advising Center will hold a virtual career and internship fair from 1 to 4 p.m. Wednesday, Sept. 30, creating opportunities for students and area employers to learn about one another.
The program, to be run on the virtual platform Handshake, will let students meet with employers to discuss their career interests and goals. The program will let students explore internship, full-time, and part-time opportunities that meet their career goals through video chats, break-out rooms and opportunities for one-on-one interviews.
Employers will have the opportunity to schedule five 30-minute group meetings that accommodate up to 50 students each. Multiple recruiters can attend, talk with students, and share their screens. The program will also include opportunities for 10 one-on-one meetings with students hosted by up to 15 recruiters, each of whom can set their own schedule and choose the qualifications students must meet to attend. Employers will also be able to see profiles and public resumes, as well as message the students they engage at the fair, making it easy to prepare for and follow up on all of their sessions. 
Employers interested in participating should visit http://bit.ly/FSUFallFair2020 or contact Fitchburg State Associate Director for Internship Coordination and Employer Relations Lindsay Carpenter Connors at lcarpen7@fitchburgstate.edu.