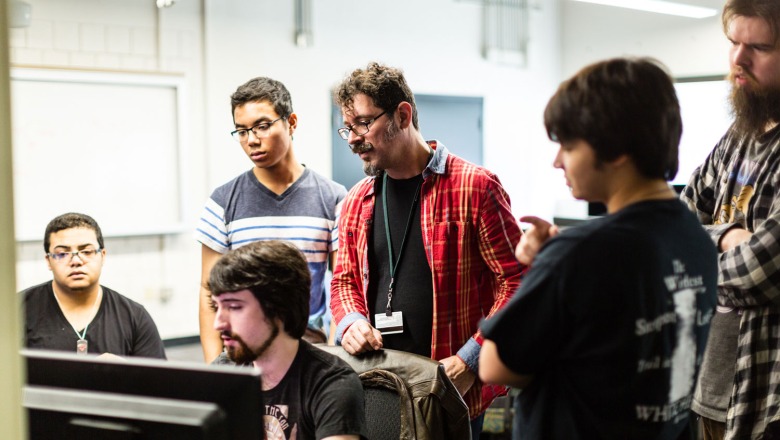 Fitchburg State University stands ready to serve the students affected by today's announcement about the impending closure of Becker College in Worcester.

Fitchburg State President Richard S. Lapidus said the university outlined formal agreements with Becker that will allow students displaced by the announcement to continue their studies as seamlessly as possible while working toward valuable degrees in proven programs.

"We understand this is a stressful day for everyone in the Becker community, but we appreciate that the college has worked with willing partners like Fitchburg State to make sure their students' needs are met," President Lapidus said. "We are here for these students, and will do whatever we can to help them achieve their educational goals."

Fitchburg State's game design program, for example, the first at a public institution in Massachusetts, is ready to accommodate dozens of students from Becker's game design program.

The students enrolled in Fitchburg State's capstone game studio course are working in teams to develop three complete games from scratch this semester, spanning genres from suspense to whimsy. For the capstone experience, the students receive regular feedback and mentorship from professional game developers in addition to faculty oversight. The games are published at the end of the semester.

The university will hold a transfer admissions session specifically for Becker students at 3:30 p.m. Thursday, April 8. To learn more, please visit fitchburgstate.edu/admissions-aid/serving-becker-college-students.