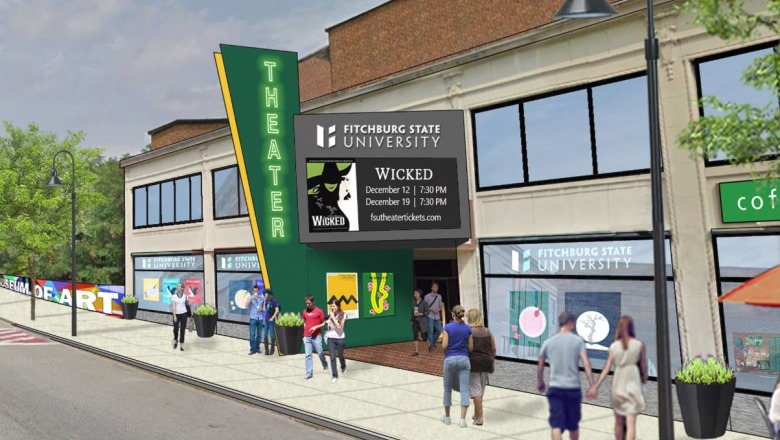 Fitchburg State President Richard S. Lapidus said the University pursued the sale because it was looking to expand the campus footprint downtown, and the space will create opportunities for interdisciplinary learning and entrepreneurship studies. The building is located at 689-705 Main St.
"We are excited about the possibilities for the theater block," Lapidus said. "In addition to creating opportunities for learning and cultural enrichment, we are hopeful it will play a significant role in the city's ongoing revitalization efforts."
The first phase of renovations is expected to be complete by the fall 2017 semester, when laboratories for the University's game design program will open. Fitchburg State is the only public institution in the state with a game design program.
Entrepreneurship has been a recurring theme of interest from students and faculty since Lapidus arrived on campus in 2015. The second floor space and the first-floor storefronts that will be renovated in the second phase of the theater project will create numerous opportunities.
The University will be looking for external partners to assist in the renovation of the theater itself, said Lapidus, who added he would like to see the space used for campus theater productions as well as outside artists and performers. Dialogue within the campus community has already generated ideas, and Lapidus said additional forums will be held to determine the future use of the facility.
"The size and character of the theater create many exciting opportunities for the University, the city and the entire region," Lapidus said. "We are looking forward to working with the city on bringing this project to the next level."
Fitchburg State University has purchased the Main Street theater block, promising to revitalize a distressed section of downtown with plans to create laboratory and entrepreneurship space, and ultimately to restore the 28,000-square-foot theater itself. The theater has been idle for nearly 30 years.