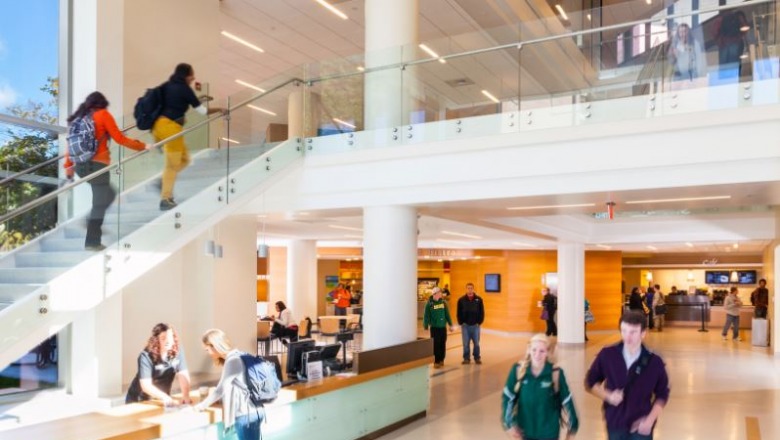 Fitchburg State University is preparing for the return of students and the start of the 2015-16 academic year. To accommodate the hundreds of new students headed to on-campus residence halls and apartments, several local streets will be temporarily closed on Tuesday, Sept. 1 and Wednesday, Sept. 2. 
North Street between Ross and Pearl streets will be closed to all but residential student traffic from 7 a.m. to 2 p.m. Tuesday, Sept. 1 and Wednesday, Sept. 2. As needed, sections of Highland Avenue and Cedar Street will also be closed to accommodate incoming students.
Public transportation providers have been made aware of the temporary closures and will reroute vehicles accordingly as students move in.
Orientation activities for new students start Tuesday afternoon, with a welcome from President Richard S. Lapidus at 3 p.m. in the Recreation Center, 130 North St.
The university is expecting to welcome approximately 800 new first-year students and 275 new transfer students when undergraduate classes start Thursday, Sept. 3. The fall semester for Graduate and Continuing Education will begin on Tuesday, Sept. 8.
New and returning students will find a campus that has undergone significant capital and personnel investment since the spring, including:
The completion of the main campus quadrangle, which has seen new landscaping since the completion of the Antonucci Science Complex.
Ongoing improvements to the Amelia V. Gallucci-Cirio Library that will result in additional study and computer space for student and faculty research.
More than 20 new full-time faculty members have been hired across several academic departments.
The university is launching its new police certification in criminal justice concentration. The program will allow graduates to complete bachelor's and master's degrees plus full municipal police certification in five years. Developed in partnership with the state's Municipal Police Training Committee, the concentration is believed to be the first program of its kind in the country.