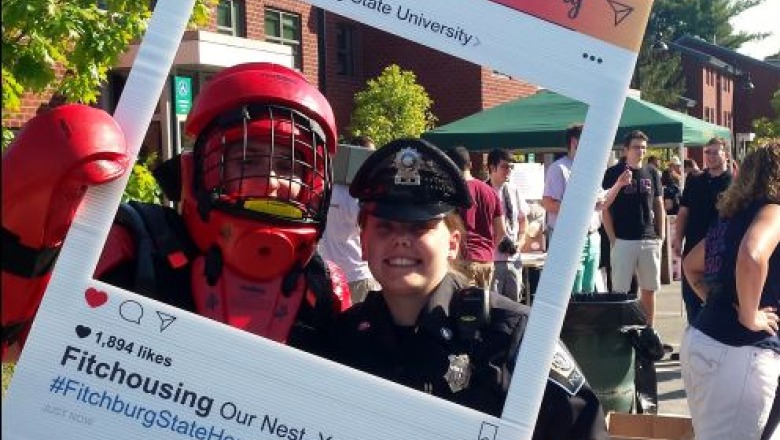 Courses include groundbreaking violence prevention strategies as well as traditional self-defense and first aid classes.
"These courses are offered to promote safety and empower members of our community," University Police Chief Michael J. Cloutier said. "We are happy to collaborate with other campus departments to create these opportunities."
On Thursday, Feb. 1, the next four-week Rape Aggression Defense (RAD) course will begin at the Recreation Center. RAD is a program of realistic self-defense tactics and techniques, starting with awareness, prevention, risk reduction and avoidance and progressing to the basics of hands-on defensive training.
The course is taught by certified instructors from the University Police ranks as well as staff. The all-ages course is open to female students and employees, as well as their female friends.
This session will run from 6 to 9 p.m. Thursday, Feb. 1, Feb. 8, Feb. 15 and Feb. 22 in the Recreation Center. The next four-week program will begin Tuesday, April 13 and run the following three Tuesday nights, also at the Recreation Center.
For more information or to register, contact Nicole Arcangeli at University Police at narcangeli@fitchburgstate.edu.
VIPR
University Police are also offering a new training called Violence Identification, Prevention and Reporting (VIPR). The course is designed to help people spot suspicious behavior before criminal acts occur by helping participants develop enhanced levels of awareness and learn how to identify suspicious behaviors and report their observations to authorities.
University Police will offer VIPR training to any department, club or organization on campus at their request.
First Aid and CPR
University Police also offers free first aid, cardiopulmonary resuscitation (CPR) and automatic external defibrillator (AED) training to the campus community. Participants will gain practical skills and knowledge to provide basic and critical care to a sick or injured person until full medical treatment or a first responder is available.
The next course will be offered Wednesday, Feb. 14 from 5 to 9 p.m. Sessions will also run Wednesday, March 14 and Wednesday, April 11.
Active Shooter Response
The University has looked to federal Department of Homeland Security recommendations in crafting a course for the campus community on how to respond to an active shooter/hostile event. The course presentation includes videos and discussion, along with time to get your questions answered.
The next active shooter response training will be held Tuesday, Feb. 13 from 4 to 5:30 p.m. at Kent Recital Hall in the Conlon Fine Arts Building. University Police will also offer the training to specific campus groups on request. To schedule a specific training, contact Nicole Arcangeli at narcangeli@fitchburgstate.edu.
For more information on all the University Police training options, visit the Community Engagement page.
Until Help Arrives
University Police has also adopted a Federal Emergency Management Agency program called Until Help Arrives, designed to show participants simple, potentially life-saving actions they can take in an emergency until professional assistance is available.
The training is available upon request.
University Police are launching their spring safety courses this week, with free offerings focused on personal safety and community health.