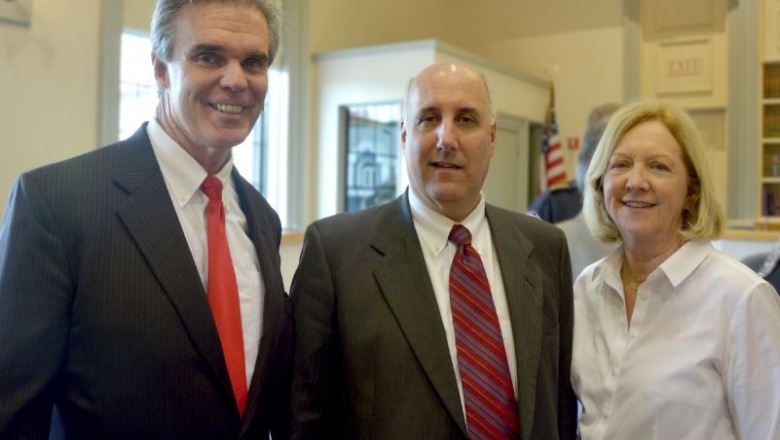 District Attorney Joseph D. Early, Jr. announced on Oct. 4 that his office had received two federal grants totaling $860,000 to investigate opioid overdose deaths as homicides and to divert those suffering from substance use disorder into treatment.
The Bureau of Justice Assistance approved the grant applications in late September.
"These grants will allow our office and our partners to address the opioid epidemic on two critical fronts," Early said. "I know we will be able to save lives."
Research partners from Fitchburg State will collect and review local data directly and indirectly correlated with overdose deaths to identify concentrated spots of overdose deaths, non-fatal overdoses and crime. Fitchburg and Milford Police along with the State Police Detective Unit assigned to the District Attorney's will be able to use this information to identify larger scale drug distribution networks.
"As a public institution we try to integrate ourselves into our communities and be a resource," Fitchburg State President Richard S. Lapidus said. "Our niche is applied work, so this partnership is perfect."
Fitchburg State faculty will assist in collecting and analyzing data sets and conduct GIS mapping with overlays to identify hot spots.
"I am looking forward to working with Fitchburg State University, which is a partner in both grants, AdCare Hospital, local police and the courts. I also want to thank Congressman James McGovern for his help in securing the grants," Early said. "Working together, we can make a difference."
The Comprehensive Opioid Abuse Site-Based Program, funded with a $500,000 grant, will start in the Leominster, Gardner and Winchendon district courts and expand to district courts in Clinton, Fitchburg and Milford.
Clinicians from AdCare Hospital will work with police and prosecutors to identify and screen individuals who may be appropriate for diversion to substance abuse treatment programs.
The Innovative Prosecution Solutions grant ($360,000) will focus on Fitchburg and Milford with the potential to expand to other communities.
 
Fitchburg State University is collaborating with the Worcester District Attorney's office on a comprehensive new project to combat the regional opioid epidemic.