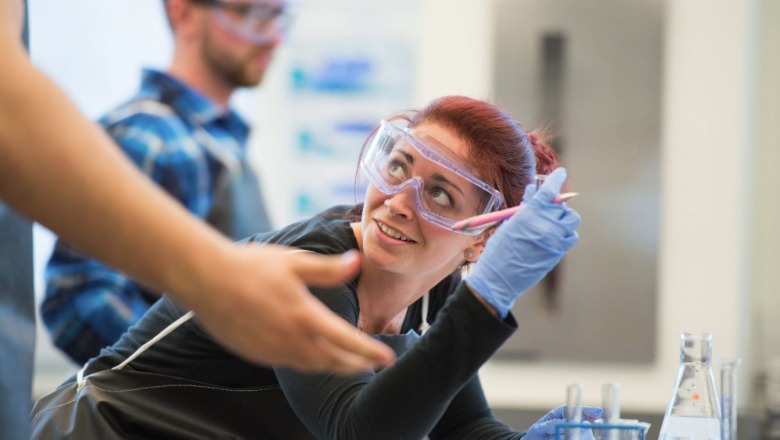 Fitchburg State University will take part in Massachusetts STEM Week (Oct. 22-26) with a number of activities, involving faculty and staff from across the institution.
Massachusetts STEM week coincides with National Chemistry Week, and at 6:30 p.m. Tuesday, Oct. 23 the Biology and Chemistry Club, led by Professor Billy Samulak will host the American Chemical Society presentation "Voyage to Mars: Red Planet Chemistry" in the Falcon Hub in Hammond Hall. The webcast features experts discussing the challenges of long-term space travel and the materials, biochemistry, and astrochemistry that will make this mission possible.
There will be a screening of the film "The Last Pig" at 6 p.m. Wednesday, Oct. 24 in Ellis White Lecture Hall in Hammond Hall. The film is a lyrical meditation on what it means to be a sentient creature with the power to kill. Deeply immersive, the film follows a farmer in his final year of raising pigs. At the conclusion of the screening, members of the community are welcomed to engage in a discussion of the ethics and science related to raising farm animals.
The week's events continue Thursday, Oct. 25, when Fitchburg State staff will participate in "Designing My Future: STEM Career Expo for Families and Students" at the Boys and Girls Club of Fitchburg and Leominster. Admissions officers will help explain to families how to prepare, apply and pay for a pathway in higher education as one way to enter STEM careers.