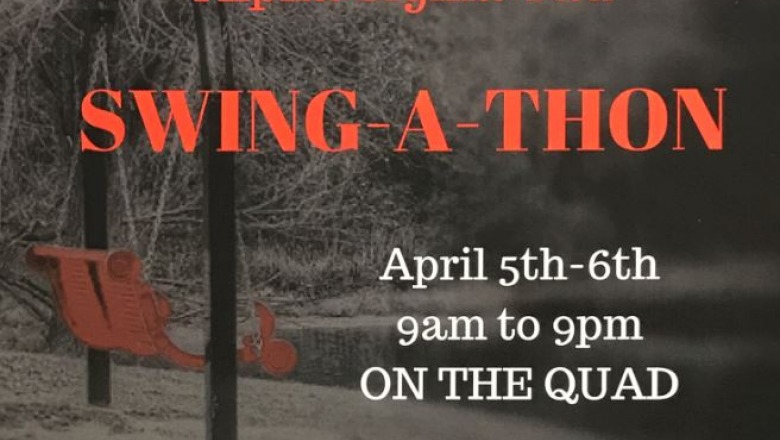 Fitchburg State observes Sexual Assault Awareness Month in April with events and programs designed to educate the campus and wider community.
Throughout April, Fitchburg Anti-Violence Education (FAVE) will distribute teal ribbons at various locations for individuals to wear and show support for sexual assault awareness.
This spring the University also welcomed Denise Zahui Gboignon to the campus community. She is a sexual violence campus advocate with Pathways for Change Inc., and is embedded on campus through a memorandum of agreement the University and Pathways signed last year as part of its ongoing efforts to foster a safe and supportive community. Having the advocate embedded on campus will provide students a valuable educational resource, as well as enabling them to learn about the services available to them after an incident. She has already begun meeting with campus clubs and organizations and will be a visible presence at campus events. Her office is currently located in room B02-C in Percival Hall and can be reached at 978.665.4519, or by email at 
dzahuigboignon@pathwaysforchange.help
or
campusadvocate@fitchburgstate.edu
.
Members of the Alpha Sigma Tau sorority will be spending 36 hours in a swing to raise awareness and dollars for the Rape Abuse Incest National Network (RAINN).
The Swing-A-Thon starts at 9 a.m. Wednesday, April 5 and will last until 9 p.m. Thursday, April 6.
"As college students, sexual assault is a major topic on campuses across America," said Emma Murphy, president of the University's AST chapter. "The women of Alpha Sigma Tau want to support and give a voice to both the women and men that feel as though they cannot speak about it in hopes to end the violence."
About 40 members of the chapter will be taking part in the event. Donations to RAINN may be made at the event, or at a table AST will staff in Hammond Hall daily from noon to 2 p.m. or the Holmes Dining Commons from 4:30 to 6:30 p.m. through April 5.
The University will hold its 10th annual Take Back the Night event at 7 p.m. Wednesday, April 26 on the main quad. For 10 years, the campus community has come together at this event to promote sexual violence awareness and communicate a message not only of intolerance for any and all acts of violence, but also of compassion and support for those who have been affected by such violence.  The event gives the opportunity for members of our community to share their stories in a supportive space, receive resources, and demonstrate Fitchburg State's continued commitment to stand against sexual violence in our community and beyond.
Members of the campus community interested in speaking at Take Back the Night - whether to tell a personal story or share that of another survivor, or via poetry, music or artwork - should contact FAVE Program Co-coordinator Amanda Sapienza in Counseling Services. Artwork can also be dropped off anonymously in Counseling Services in Hammond 317.