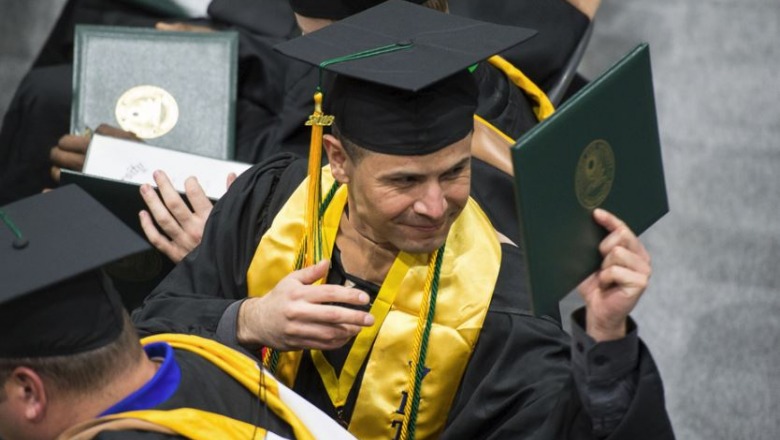 The ceremony was streamed on Fitchburg Access Television and can be viewed on demand here.
A photo gallery from the ceremony can be viewed on the University's Facebook page.
Fitchburg State held its 120th commencement exercises, winter ceremony, on Friday, Dec. 16. President Lapidus was the commencement speaker at the ceremony, which also included remarks by class valedictorian Alexander Filippi and reflections from Graduate Student Leadership Award winner Shea Pugh.