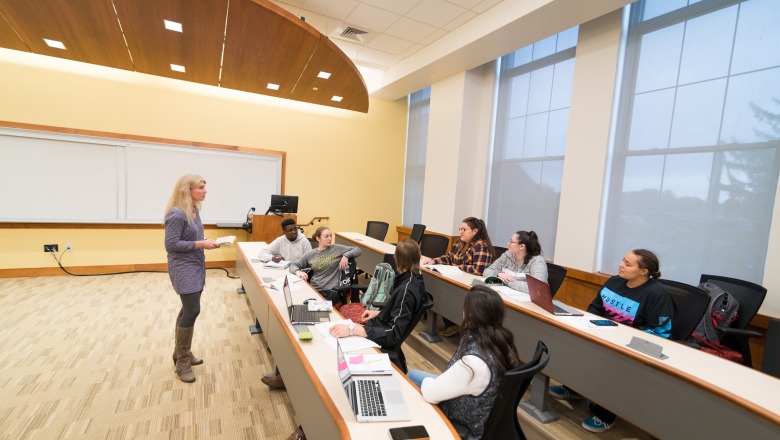 Fitchburg State University will freeze undergraduate tuition and fees for the 2021-22 academic year, University President Richard S. Lapidus announced this week.
"Access and affordability are central to Fitchburg State's mission," Lapidus said. "Our commitment to keeping costs flat reflects that dedication to keeping higher education within reach for students and families, especially at a time when so many have been hard-hit by the COVID-19 pandemic."
Fitchburg State has long employed strategies to limit fee increases, and it remains among the most affordable universities in Massachusetts' public higher education system.
The pandemic has created new and challenging financial conditions for all of higher education, but Lapidus said Fitchburg State is working to keep from passing those costs onto students and their families.
The university continues to see growth in its nationally-ranked online programs, for example, and its mix of unique professional programs with a traditional liberal arts foundation remains a smart investment for students, Lapidus said.
"For more than 125 years, Fitchburg State has been changing students' lives for the better," Lapidus said. "We are continuing that work and are ready to serve today's and tomorrow's students."
Fitchburg State is still accepting applications for fall 2021. The priority deadline for applicants is Monday, March 1. Applications received after that date will still be accepted but please contact the admissions office for assistance with completing the application process. You can find more information at fitchburgstate.edu/admissions-aid.