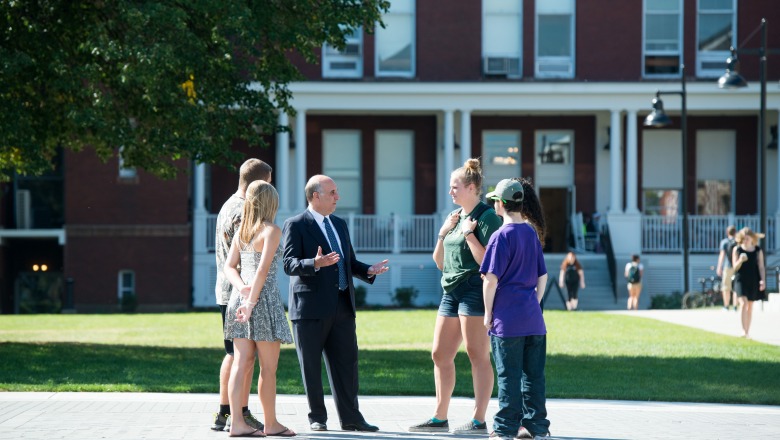 Once again, Fitchburg State University has been recognized for upward social mobility in U.S. News & World Report's annual ranking of colleges and universities.
The ranking among regional universities reflects Fitchburg State's success in enrolling and graduating large numbers of economically disadvantaged students. Fitchburg State's ranking in its category was among the highest in Massachusetts.
"Two of the pillars of Fitchburg State's mission are access and affordability," University President Richard S. Lapidus said. "We are proud of our continued success in creating opportunities for all students and helping them move forward in pursuit of their academic and career goals."
Lapidus said the university's success in creating upward social mobility is tied to the work Fitchburg State is continuing in its latest strategic plan, whose three pillars are educational justice, being a student-ready campus, and inclusive excellence.
Fitchburg State also ranked in U.S. News' listings of top public schools among regional universities.
To learn more about the U.S. News & World Report rankings, please visit https://www.usnews.com/best-colleges/rankings/regional-universities-north/social-mobility.