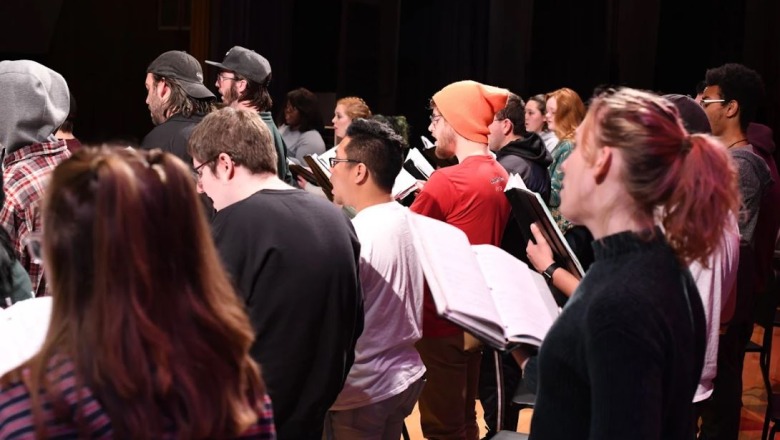 The combined choirs of Fitchburg State University and Christ Church will present a joint concert at 4 p.m. Sunday, Nov. 6, featuring Gabriel Fauré's Requiem.
The choirs performed together for the first time this spring with a program of music from the movies. The upcoming concert will again be performed at Christ Church, located at 569 Main St., Fitchburg. Admission is free but suggested $10 donations will be accepted at the door with proceeds supporting the university's Community Music Lesson Program and the Christ Church music program.
The performance will be conducted by Fitchburg State Assistant Professor Jonathan Harvey, accompanied by Robert Potterton III on organ, Hildy Schilling on violin, and Lishan Tan on the harp. Dr. Schilling is also a member of the Fitchburg State faculty.
Fauré's Requiem, first performed in 1888, is one of the celebrated French composer's most admired works, praised as deeply moving and focused on consolation and perseverance through grief and hardship.
Learn more about Fitchburg State's music programs at fitchburgstate.edu/music.