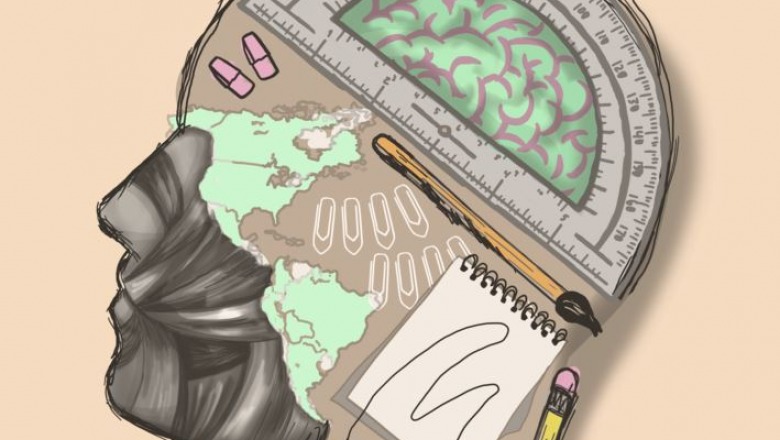 The conference runs from 8:30 a.m. to 12:30 p.m. Thursday, April 18 in locations throughout Hammond Hall, 160 Pearl St. The day will include more than 40 oral presentations, 70 poster presentations, a creative writing showcase and performances by the University's choir and jazz ensemble.
Admission is free and open to the public. The breadth of offerings guarantees something of interest to every audience. The entire day's schedule of events can be viewed on the Undergraduate Research Conference page.
The University's day classes are canceled Thursday so all members of the campus community can participate in the forum. The annual Honors Convocation will be held at 2 p.m. in Weston Auditorium, where awards and scholarships recognizing academic achievement will be presented.
Dana Shahar of Chelmsford is in her first semester at Fitchburg State, having transferred from another school. She was intrigued by the conference and its inclusion of creative writing, having been active in the poetry scene at her previous school. "I'm trying to get more involved at Fitchburg State, and this really piqued my interest."
On Thursday she will be reading her original poem "100 Bedtime Stories" during the creative writing showcase. Shahar was moved to write the piece in the aftermath of the school shootings in Parkland, Fla. and Newtown, Conn.
The elementary education major, who plans to graduate in 2020, is excited to share her work. "I love to be active in the community," she said.
Samuel Gallagher of Leominster has presented at the undergraduate conference each of his four years at Fitchburg State. This year, he will be discussing research he conducted last summer analyzing land use and land cover of the Nashua River watershed.
"The conferences have definitely prepared me to speak in public forums," Gallagher said. "I've been able to present at regional and international conferences, and I've really enjoyed it."
Gallagher was part of a team of paid student researchers who explored the health of the Nashua River and the Fitchburg community. The work saw him work closely with his peers and professors, and the experience broadened his horizons.
"I would encourage every student who is remotely interested to pursue presenting at the conference," Gallagher said. "There are so many professors here who will encourage you. It's a great experience."
Gallagher plans a career in environmental science and geospatial information systems fields and is considering graduate school in the future.
Visitors can learn more on the Undergraduate Research Conference page.
The 10th annual Undergraduate Conference for Research and Creative Practice is sponsored by Fitchburg State University's Center for Teaching and Learning, The Student Government Association, the Office of the President, Academic Affairs, the Alumni Association, and Student Affairs.
Fitchburg State University's Undergraduate Conference on Research and Creative Practice celebrates its 10th anniversary this month, where hundreds of students will share exemplary scholarly and artistic work.