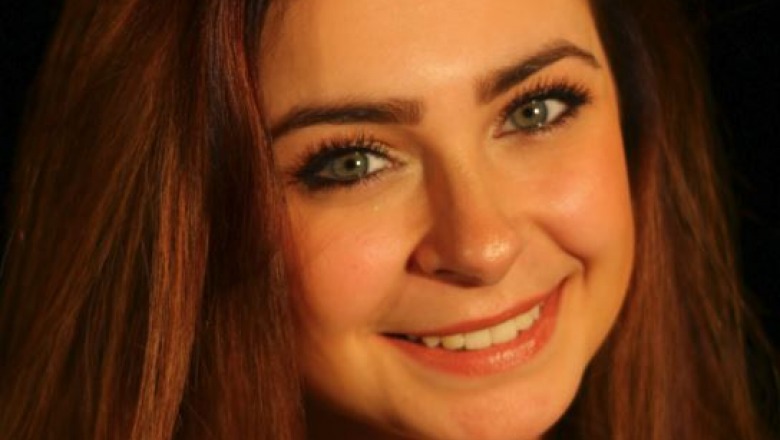 Over the past six years, Fitchburg State's theater program has a 100 percent record for students being made offers through the national auditions, said Professor Kelly Morgan, who coordinates the University's theater concentration. The URTA auditions and interviews bring together faculty from dozens of top training programs and hundreds of prospective MFA candidates in all areas of theatre including acting, design and technology, directing, stage management and arts leadership. Candidates have the opportunity to be seen by recruiters from among the associations' 43 member universities and other prominent institutions.
"The entire experience is something that you could never imagine, but also something that the Fitchburg State students were well trained to handle," said Lauren Esper '19 of Grafton, graduating this spring with a degree in communications media with a concentration in theater.
The day of auditions was grueling, she said, describing the sight of some actors and actresses letting their nerves get the better of them. But Esper said she and her fellow Fitchburg State contingent were able to keep themselves in control.
Nicholas Spatola '19 of Raynham will graduate this spring with a bachelor's degree in communications media with a concentration in theater performance. He said the idea of auditioning for multiple big-name theater companies and graduate schools was daunting, but the depth of his preparation kept him from getting too nervous. "To my pleasant surprise the audition process was more relaxed than I was expecting," he said, acknowledging Morgan's work in helping him prepare. "By the time the URTA's arrived, there were nerves, but nerves of pure excitement to show what I had accomplished, and my own personal fulfillment and hard work was enough for me to be proud of, however the audition would have gone."
Esper and Spatola said their experience with the theater program has been life-changing.
"On a personal level, I've found and confirmed my meaning in life through the Fitchburg State theater program," Esper said. "Our professors are not only passionate about what they do and what they teach, but they are extremely invested in the success and well-being of their students. After I came back from my weekend of auditions, my professors were eager to hear all about my experience and were excited to hear about my callbacks. On a professional level, Fitchburg State has taught me to understand how to hold and present myself in different, sometimes stressful, environments. I felt that my education was more well-rounded and detailed than other students I spoke to, due to our several areas of study in the theatre program at Fitchburg State."
Spatola agreed. "During my time participating and being a part of the theater program offered at Fitchburg State, I have honed and built not only a portfolio, but a long lasting knowledge of my art and the kind of person I am and hope to be later in life," he said. "The program has offered me so many opportunities and longstanding professional experiences to add to my resume and personal repertoire of theater knowledge and etiquette. It has shown me the correct way to act during rehearsals and how to hold myself in any professional setting. More than anything, the theater program has taught me how to be responsible and dependable. Everyone judges you every day from the moment you wake up from the moment you go to bed, and you should always be the best you that you can be, because you never know who is watching and what they can bring to the table for you. It has given me the mentality that any day can be an interview day, so you should not only dress for it, but mentally prep for it as well."
Esper said she is pursuing professional acting opportunities, and hopes to eventually use her concentration in biology/psychology to be a theatre and movement educator. Spatola is interning this spring at Boston Casting and hopes to pursue a professional acting career after graduating.
Eight Fitchburg State students are weighing professional and educational options after participating in the recent National University Resident Theatre Association (URTA) auditions and interviews in New York City.